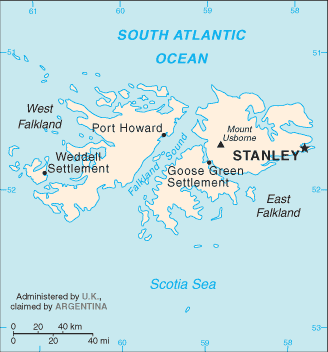 Aglow Status: No Aglow presence
Capital: Stanley
Pray:
We are praying for Aglow to be affiliated in every nation in the world. We are very close to reaching that goal. Let's continue to move forward together, an army in the Spirit, to see Every nation touched, every heart changed.
Pray that an Aglow Prayer Group will be established in the capital city.
Pray for many to arise in Aglow International in the Falkland Islands.
Proclaim:
Arise, shine; for your light has come! And the glory of the LORD is risen upon you. For behold, the darkness shall cover the earth, and deep darkness the people; but the LORD will arise over you, and His glory will be seen upon you. Isaiah 60:1, 2 (NKJV)
Lift up your heads, O you gates! Lift up, you everlasting doors! And the King of glory shall come in. Who is this King of glory? The Lord of hosts, He is the King of glory. Selah Psalm 24:9-10 (NKJV)
 Interesting Facts About the Falkland Islands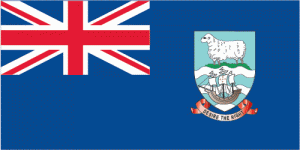 Background: Although first sighted by an English navigator in 1592, the first landing (English) did not occur until almost a century later in 1690, and the first settlement (French) was not established until 1764. The colony was turned over to Spain two years later and the islands have since been the subject of a territorial dispute, first between Britain and Spain, then between Britain and Argentina. The UK asserted its claim to the islands by establishing a naval garrison there in 1833. Argentina invaded the islands on 2 April 1982. The British responded with an expeditionary force that landed seven weeks later and after fierce fighting forced an Argentine surrender on 14 June 1982. With hostilities ended and Argentine forces withdrawn, UK administration resumed. In response to renewed calls from Argentina for Britain to relinquish control of the islands, a referendum was held in March 2013, which resulted in 99.8% of the population voting to remain a part of the UK.
Government Type: parliamentary democracy (Legislative Assembly); self-governing overseas territory of the UK
Population: 3,198 (2016 est.)
Ethnic Groups: Falkland Islander 48.3%, British 23.1%, St. Helenian 7.5%, Chilean 4.6%, mixed 6%, other 8.5%, unspecified 2% (2016 est.)
Languages: English 89%, Spanish 7.7%, other 3.3% (2006 est.)
Religions: Christian 57.1%, other 1.6%, none 35.4%, unspecified 6% (2016 est.)
Interesting Facts information from the cia.gov website. Read more about the Falkland Islands