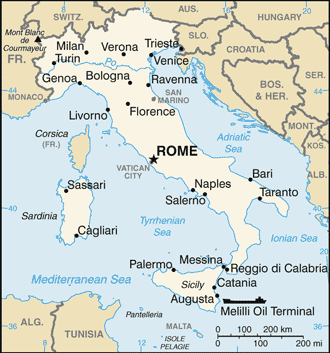 Aglow Leaders:
Adriana Meneghini-Frost
(Italian Speaking)
National Assistant for Italy
Martha Frimpong
(English Speaking)
National Assistant for Italy
Capital: Rome
Pray:
Pray for the Aglow groups and leaders to be strengthened.
Pray for all the resources and creativity needed to fulfill the intentions of God in the nation of the Italy.
Pray for the Aglow prayer group in the Capital city.
Pray for godly government leaders. Blessed is the nation whose God is The Lord, the people whom He has chosen for His own inheritance. Psalm 33:12
Proclaim:
Arise, shine; for your light has come! And the glory of the LORD is risen upon you. For behold, the darkness shall cover the earth, and deep darkness the people; but the LORD will arise over you, and His glory will be seen upon you. Isaiah 60:1,2 (NKJV)
Lift up your heads, O you gates! Lift up, you everlasting doors! And the King of glory shall come in. Who is this King of glory? The Lord of hosts, He is he King of glory. Selah Psalm 24:9-10 (NKJV)
Interesting Facts About Italy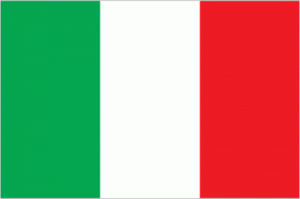 Background: Italy became a nation-state in 1861 when the regional states of the peninsula, along with Sardinia and Sicily, were united under King Victor EMMANUEL II. An era of parliamentary government came to a close in the early 1920s when Benito MUSSOLINI established a Fascist dictatorship. His alliance with Nazi Germany led to Italy's defeat in World War II. A democratic republic replaced the monarchy in 1946 and economic revival followed. Italy is a charter member of NATO and the European Economic Community (EEC) and its subsequent successors the EC and the EU. It has been at the forefront of European economic and political unification, joining the Economic and Monetary Union in 1999. Persistent problems include sluggish economic growth, high youth and female unemployment, organized crime, corruption, and economic disparities between southern Italy and the more prosperous north.
Government Type: parliamentary republic
Population: 62,390,364 (July 2021 est.)
Ethnic Groups: Italian (includes small clusters of German-, French-, and Slovene-Italians in the north and Albanian-Italians and Greek-Italians in the south)
Languages: Italian (official), German (parts of Trentino-Alto Adige region are predominantly German speaking), French (small French-speaking minority in Valle d'Aosta region), Slovene (Slovene-speaking minority in the Trieste-Gorizia area)
Religions: Christian 83.3% (overwhelmingly Roman Catholic with very small groups of Jehovah's Witnesses and Protestants), Muslim 3.7%, unaffiliated 12.4%, other 0.6% (2010 est.)
Interesting Facts information from the cia.gov website. Read more about Italy