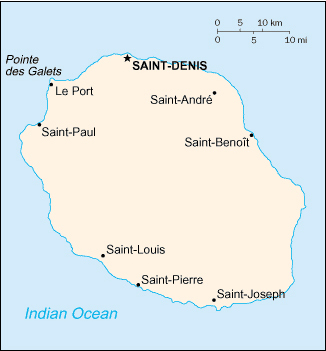 Aglow Status: No Aglow activity
Capital: Saint-Denis
Pray:
We are praying for Aglow to be affiliated in every nation in the world. We are very close to reaching that goal. Let's continue to move forward together, an army in the Spirit, to see Every nation touched, every heart changed.
Pray that an Aglow Prayer Group will be established in the capital city.
Pray for many to arise in Aglow International in Réunion.
Proclaim:
Arise, shine; for your light has come!  And the glory of the LORD is risen upon you.  For behold, the darkness shall cover the earth, and deep darkness the people; but the LORD will arise over you, and His glory will be seen upon you.  Isaiah 60:1,2 (NKJV)
Lift up your heads, O you gates! Lift up, you everlasting doors! And the King of glory shall come in. Who is this King of glory? The Lord of hosts, He is the King of glory. Selah Psalm 24:9-10 (NKJV)
Interesting Facts About Réunion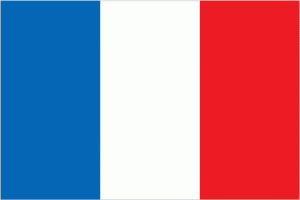 Background: Réunion previously Île Bourbon) is an island in the Indian Ocean that is an overseas department and region of France. It is located approximately 550 km (340 mi) east of the island of Madagascar and 175 km (109 mi) southwest of the island of Mauritius. As of January 2021, it had a population of 858,450.[1]
Like the other four overseas departments, Réunion also holds the status of a region of France, and is an integral part of the French Republic. Réunion is an outermost region of the European Union and is part of the eurozone.[3] Réunion and the fellow French overseas department of Mayotte are the only eurozone regions located in the Southern Hemisphere.
Lo Mavéli or Lö Mahavéli, the unofficial flag of Réunion from 2003 used officially by various local authorities, like Saint-Denis and Saint-Philippe.
As in the rest of France, the official language of Réunion is French. In addition, a majority of the region's population speaks Réunion Creole.
The island is a French possession, and therefore uses the flag of France.
Government Type: Réunion is an oversees department of France. The nation sends seven deputies to the French National Assembly and three senators to the Senate.
Population: 858,450
Languages: French (official), Creole
Religions: Catholic, Hindu, Muslim
Interesting Facts information from wikipedia.com. Read more about Réunion