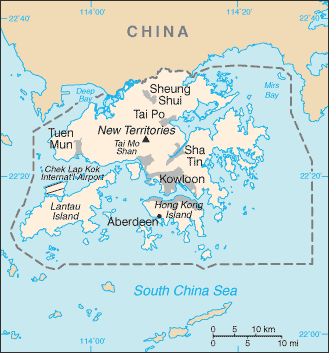 Aglow Leader: Alice Tsoi
National Board President
Aglow Asia Regional Chairman.

Capital: special administrative region of China
Pray:
Pray for wisdom and integrity as China negotiates with other nations.
Pray that the people of China prosper spiritually and economically.
Declare great harvest and a fresh move of the Holy Spirit through the Christians of China.
Pray for a righteous leader who is able to bring truth, justice and harmony to the people of Hong Kong.
May honor, wisdom and integrity be the hallmark of Hong Kong's next Chief Executive and government administration.
Declare God's sovereignty, majesty and supremacy on election day so that no civil unrest or lawlessness arises.
Ephesians 5:15-17
Proclaim:
China as a nation will continue to prosper in her calling to bring the gospel back to Jerusalem.
Hong Kong belongs to the Kingdom of God and is a gateway to China economically, physically and spiritually.  Lift up your heads, O gates, and be lifted up, O ancient doors, that the King of glory may come in! – Psalm 24:7
Interesting Facts About Hong Kong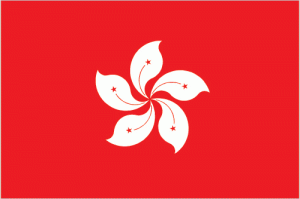 Background: Occupied by the UK in 1841, Hong Kong was formally ceded by China the following year; various adjacent lands were added later in the 19th century. Pursuant to an agreement signed by China and the UK on 19 December 1984, Hong Kong became the Hong Kong Special Administrative Region of the People's Republic of China on 1 July 1997. In this agreement, China promised that, under its "one country, two systems" formula, China's socialist economic system would not be imposed on Hong Kong and that Hong Kong would enjoy a "high degree of autonomy" in all matters except foreign and defense affairs for the subsequent 50 years.
Government Type: presidential limited democracy; a special administrative region of the People's Republic of China
Population: 7,263,234 (July 2021 est.)
Ethnic Groups: Chinese 92%, Filipino 2.5%, Indonesian 2.1%, other 3.4% (2016 est.)
Languages: Cantonese (official) 88.9%, English (official) 4.3%, Mandarin (official) 1.9%, other Chinese dialects 3.1%, other 1.9% (2016 est.)
Religions: Buddhist or Taoist 27.9%, Protestant 6.7%, Roman Catholic 5.3%, Muslim 4.2%, Hindu 1.4%, Sikh 0.2%, other or none 54.3% (2016 est.)
Interesting Facts information from the cia.gov website. Read more about Hong Kong