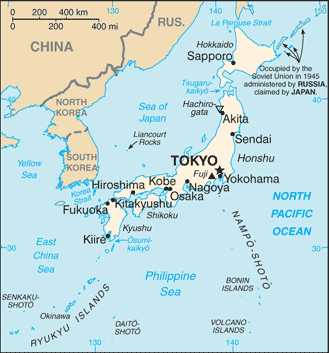 Aglow Leader: Noriko Ishikura
National Board President
Capital: Tokyo
In the 1500's, Japan was greatly influenced by the spread of the gospel and many came to Christ. This was followed by a time of severe persecution and martyrdom of Japanese Christians.
Pray:
Pray for Japan as multiple earthquakes have hit in the past 2 days. Pray for rescue and help for victims. Pray there are no further quakes or damaging aftershocks. Pray for the people of Japan – for comfort and resources. Holy Spirit, cover Japan with Your Presence and protection.
Declare healing and restoration of the land of Japan where the blood of martyrs has been shed.
Pray that Japanese Christians stand together to bring the Kingdom of heaven to Japan in their true identity in Christ this year.
Pray that wherever Japanese Christians go the land will be softened and sweetened by the honey of God's anointing and Presence.
Pray for Aglow Japan. Aglow Japan senses the challenge this year for men and women to stand together. Pray for men and women of Aglow Japan as they go throughout their nation and other Asian nations to fulfill the Great Commission.

Proclaim:
So shall they fear the name of the Lord from the west, and His glory from the rising of the sun; when the enemy comes in like a flood, the Spirit of the Lord will lift up a standard against him. Isaiah 59:19
The glory of the Lord is the rising sun of Japan!

Interesting Facts About Japan
Background: In 1603, after decades of civil warfare, the Tokugawa shogunate (a military-led, dynastic government) ushered in a long period of relative political stability and isolation from foreign influence. For more than two centuries this policy enabled Japan to enjoy a flowering of its indigenous culture. Japan opened its ports after signing the Treaty of Kanagawa with the US in 1854 and began to intensively modernize and industrialize. During the late 19th and early 20th centuries, Japan became a regional power that was able to defeat the forces of both China and Russia. It occupied Korea, Formosa (Taiwan), and southern Sakhalin Island. In 1931-32 Japan occupied Manchuria, and in 1937 it launched a full-scale invasion of China. Japan attacked US forces in 1941 – triggering America's entry into World War II – and soon occupied much of East and Southeast Asia. After its defeat in World War II, Japan recovered to become an economic power and an ally of the US. While the emperor retains his throne as a symbol of national unity, elected politicians hold actual decision-making power. Following three decades of unprecedented growth, Japan's economy experienced a major slowdown starting in the 1990s, but the country remains an economic power. In March 2011, Japan's strongest-ever earthquake, and an accompanying tsunami, devastated the northeast part of Honshu island, killed thousands, and damaged several nuclear power plants. Prime Minister Shinzo ABE was reelected to office in December 2012, and has since embarked on ambitious economic and security reforms to improve Japan's economy and bolster the country's international standing. In November 2019, ABE became Japan's longest-serving post-war prime minister.
Government Type: parliamentary constitutional monarchy
Population: 124,687,293 (July 2021 est.)
Ethnic Groups: Japanese 98.1%, Chinese 0.5%, Korean 0.4%, other 1% (includes Filipino, Vietnamese, and Brazilian) (2016 est.)
Languages: Japanese
Religions: Shintoism 70.4%, Buddhism 69.8%, Christianity 1.5%, other 6.9% (2015 est.)
Interesting Facts information from the cia.gov website. Read more about Japan