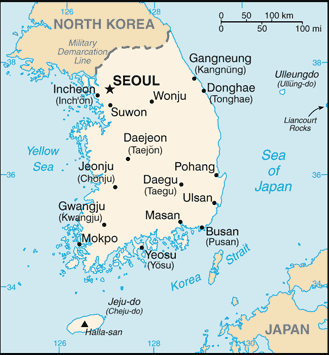 Aglow Leader: Chae Woo Lee
National Board President
Capital: Seoul
Pray:
Pray for South Korea. Pray for their protection in such close proximity to the threats of North Korea.
Pray for wisdom for the leaders of South Korea.
Pray for courage among the people of South Korea.
Pray for great fruitfulness from the heritage of powerful prayer among the Christians of South Korea.
Pray for healing of the wounds and division between North and South Korea. Pray for the reunification of Korea – a deep desire of the Korean people.Pray for South and North Korea in the current military actions across their borders.
Proclaim:
We declare the Spirit of wisdom and revelation come upon Church in Korea leading them to discern the times and enabling them for ministry.
Proclaim Isaiah 62 over Korea.
South Korea has a calling and a key to open gates in spiritual and natural realms.  Proclaim this "Key of Increase" is activated to release nations to the purposes of God.
Interesting Facts About South Korea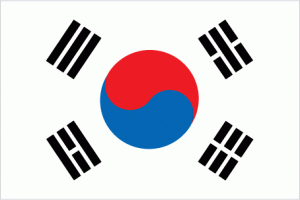 Background: An independent kingdom for much of its long history, Korea was occupied by Japan beginning in 1905 following the Russo-Japanese War. In 1910, Tokyo formally annexed the entire Peninsula. Korea regained its independence following Japan's surrender to the US in 1945. After World War II, a democratic government (Republic of Korea, ROK) was set up in the southern half of the Korean Peninsula while a communist-style government was installed in the north (Democratic People's Republic of Korea, DPRK). During the Korean War (1950-53), US troops and UN forces fought alongside ROK soldiers to defend South Korea from a DPRK invasion supported by communist China and the Soviet Union. A 1953 armistice split the Peninsula along a demilitarized zone at about the 38th parallel. PARK Chung-hee took over leadership of the country in a 1961 coup. During his regime, from 1961 to 1979, South Korea achieved rapid economic growth, with per capita income rising to roughly 17 times the level of North Korea in 1979.
South Korea held its first free presidential election under a revised democratic constitution in 1987, with former ROK Army general ROH Tae-woo winning a close race. In 1993, KIM Young-sam (1993-98) became the first civilian president of South Korea's new democratic era. President KIM Dae-jung (1998-2003) won the Nobel Peace Prize in 2000 for his contributions to South Korean democracy and his "Sunshine" policy of engagement with North Korea. President PARK Geun-hye, daughter of former ROK President PARK Chung-hee, took office in February 2013 as South Korea's first female leader. In December 2016, the National Assembly passed an impeachment motion against President PARK over her alleged involvement in a corruption and influence-peddling scandal, immediately suspending her presidential authorities. The impeachment was upheld in March 2017, triggering an early presidential election in May 2017 won by MOON Jae-in. South Korea hosted the Winter Olympic and Paralympic Games in February 2018, in which North Korea also participated. Discord with North Korea has permeated inter-Korean relations for much of the past decade, highlighted by the North's attacks on a South Korean ship and island in 2010, the exchange of artillery fire across the DMZ in 2015, and multiple nuclear and missile tests in 2016 and 2017. North Korea's participation in the Winter Olympics, dispatch of a senior delegation to Seoul, and three inter-Korean summits in 2018 appear to have ushered in a temporary period of respite, buoyed by the historic US-DPRK summits in 2018 and 2019.
Government Type: presidential republic
Population: 51,715,162 (July 2021 est.)
Ethnic Groups: homogeneous
Languages: Korean, English (widely taught in elementary, junior high, and high school)
Religions: Protestant 19.7%, Buddhist 15.5%, Catholic 7.9%, none 56.9% (2015 est.)
Interesting Facts information from the cia.gov website. Read more about South Korea