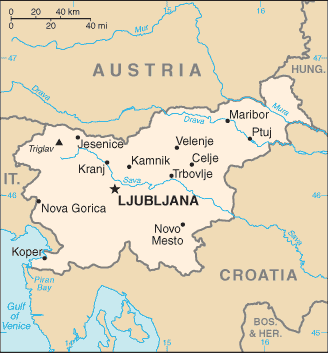 Aglow Status: No Aglow presence
Capital: Ljubljana
Pray:
We are praying for Aglow to be affiliated in every nation in the world. We are very close to reaching that goal. Let's continue to move forward together, an army in the Spirit, to see Every nation touched, every heart changed.
Pray that an Aglow Prayer Group will be established in the capital city.
Pray for many to arise in Aglow International in Slovenia.
Proclaim:
Arise, shine; for your light has come! And the glory of the LORD is risen upon you. For behold, the darkness shall cover the earth, and deep darkness the people; but the LORD will arise over you, and His glory will be seen upon you. Isaiah 60:1, 2 (NKJV)
Lift up your heads, O you gates! Lift up, you everlasting doors! And the King of glory shall come in. Who is this King of glory? The Lord of hosts, He is the King of glory. Selah Psalm 24:9-10 (NKJV)
Interesting Facts About Slovenia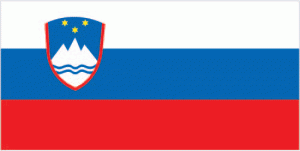 Background: The Slovene lands were part of the Austro-HuThe Slovene lands were part of the Austro-Hungarian Empire until the latter's dissolution at the end of World War I. In 1918, the Slovenes joined the Serbs and Croats in forming a new multinational state, which was named Yugoslavia in 1929. After World War II, Slovenia was one of the republics in the restored Yugoslavia, which, though communist, soon distanced itself from the Soviet Union and spearheaded the Non-Aligned Movement. Dissatisfied with the exercise of power by the majority Serbs, the Slovenes succeeded in establishing their independence in 1991 after a short 10-day war. Historical ties to Western Europe, a growing economy, and a stable democracy have assisted in Slovenia's postcommunist transition. Slovenia acceded to both NATO and the EU in the spring of 2004; it joined the euro zone and the Schengen zone in 2007.
Government Type: parliamentary republic
Population: 2,102,106 (July 2021 est.)
Ethnic Groups: Slovene 83.1%, Serb 2%, Croat 1.8%, Bosniak 1.1%, other or unspecified 12% (2002 est.)
Languages: unspecified 4.4%, Italian (official, only in municipalities where Italian national communities reside), Hungarian (official, only in municipalities where Hungarian national communities reside) (2002 census)
Religions: Catholic 57.8%, Muslim 2.4%, Orthodox 2.3%, other Christian 0.9%, unaffiliated 3.5%, other or unspecified 23%, none 10.1% (2002 est.)
Interesting Facts information from the cia.gov website. Read more about Slovenia