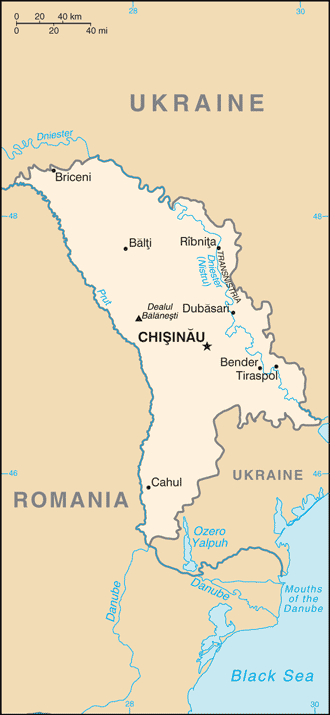 Aglow Leader: Marina Samoil
National Committee President
Capital: Chisinau in Romanian (Kishinev in Russian)
Pray:
Pray for the Aglow groups and leaders to be strengthened.
Pray for all the resources and creativity needed to fulfill the intentions of God in the nation of Moldova.
Pray for the Aglow prayer group in the Capital city.
Pray for godly government leaders. Blessed is the nation whose God is The Lord, the people whom He has chosen for His own inheritance. Psalm 33:12
Proclaim:
Arise, shine; for your light has come! And the glory of the LORD is risen upon you. For behold, the darkness shall cover the earth, and deep darkness the people; but the LORD will arise over you, and His glory will be seen upon you. Isaiah 60:1,2 (NKJV)
Lift up your heads, O you gates! Lift up, you everlasting doors! And the King of glory shall come in. Who is this King of glory? The Lord of hosts, He is he King of glory. Selah Psalm 24:9-10 (NKJV)
Interesting Facts About Moldova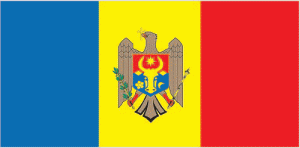 Background: A large portion of present day Moldovan territory became a province of the Russian Empire in 1812 and then unified with Romania in 1918 in the aftermath of World War I. This territory was then incorporated into the Soviet Union at the close of World War II. Although Moldova has been independent from the Soviet Union since 1991, Russian forces have remained on Moldovan territory east of the Nistru River in the breakaway region of Transnistria, whose population is roughly equally composed of ethnic Ukrainians, Russians, and Moldovans.
Years of Communist Party rule in Moldova from 2001-2009 ultimately ended with election-related violent protests and a rerun of parliamentary elections in 2009. Since then, a series of pro-European ruling coalitions have governed Moldova. As a result of the country's most recent legislative election in February 2019, parliamentary seats are split among the left-leaning Socialist Party (35 seats), the former ruling Democratic Party (30 seats), and the center-right ACUM bloc (26 seats). Parliament voted in Prime Minister Ion CHICU and his cabinet on 14 November 2019, two days after voting to remove his predecessor, ACUM co-leader Maia SANDU, who had been in office since June 2019.
Government Type: parliamentary republic
Population: 3,323,875 (July 2021 est.)
Ethnic Groups: Moldovan 75.1%, Romanian 7%, Ukrainian 6.6%, Gagauz 4.6%, Russian 4.1%, Bulgarian 1.9%, other 0.8% (2014 est.)
Languages: Moldovan/Romanian 80.2% (official) (56.7% identify their mother tongue as Moldovan, which is virtually the same as Romanian; 23.5% identify Romanian as their mother tongue), Russian 9.7%, Gagauz 4.2% (a Turkish language), Ukrainian 3.9%, Bulgarian 1.5%, Romani 0.3%, other 0.2% (2014 est.)
Religions: Orthodox 90.1%, other Christian 2.6%, other 0.1%, agnostic <.1%, atheist 0.2%, unspecified 6.9% (2014 est.)
Interesting Facts information from the cia.gov website. Read more about Moldova