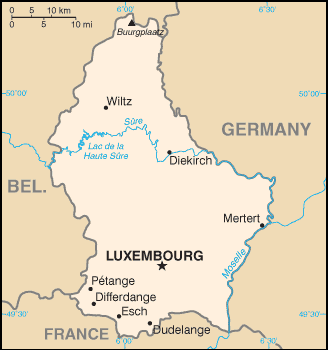 Aglow Leader: Lurdes Gonzalez
Capital: Luxembourg
Pray:
Pray for the Aglow groups and leaders to be strengthened.
Pray for all the resources and creativity needed to fulfill the intentions of God in the nation of Luxembourg.
Pray for the Aglow prayer group in the Capital city.
Pray for godly government leaders. Blessed is the nation whose God is The Lord, the people whom He has chosen for His own inheritance. Psalm 33:12
Proclaim:
Arise, shine; for your light has come! And the glory of the LORD is risen upon you. For behold, the darkness shall cover the earth, and deep darkness the people; but the LORD will arise over you, and His glory will be seen upon you. Isaiah 60:1,2 (NKJV)
Lift up your heads, O you gates! Lift up, you everlasting doors! And the King of glory shall come in. Who is this King of glory? The Lord of hosts, He is he King of glory. Selah Psalm 24:9-10 (NKJV)
Interesting Facts About Luxembourg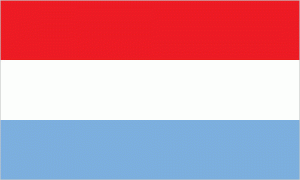 Background: Founded in 963, Luxembourg became a grand duchy in 1815 and an independent state under the Netherlands. It lost more than half of its territory to Belgium in 1839 but gained a larger measure of autonomy. In 1867, Luxembourg attained full independence under the condition that it promise perpetual neutrality. Overrun by Germany in both world wars, it ended its neutrality in 1948 when it entered into the Benelux Customs Union and when it joined NATO the following year. In 1957, Luxembourg became one of the six founding countries of the EEC (later the EU), and in 1999 it joined the euro currency zone.
Government Type: constitutional monarchy
Population: 639,589 (July 2021 est.)
Ethnic Groups: Luxembourger 51.1%, Portuguese 15.7%, French 7.5%, Italian 3.6%, Belgian 3.3%, German 2.1%, Spanish 1.1%, British 1%, other 14.6% (2019 est.)
Languages: Luxembourgish (official administrative and judicial language and national language (spoken vernacular)) 55.8%, Portuguese 15.7%, French (official administrative, judicial, and legislative language) 12.1%, German (official administrative and judicial language) 3.1%, Italian 2.9%, English 2.1%, other 8.4% (2011 est.)
Religions: Christian (predominantly Roman Catholic) 70.4%, Muslim 2.3%, other (includes Buddhist, folk religions, Hindu, Jewish) 0.5%, none 26.8% (2010 est.)
Interesting Facts information from the cia.gov website. Read more about Luxembourg