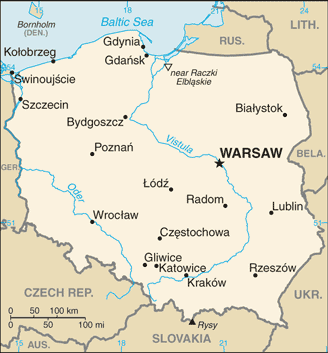 Aglow Leader: Justyna Serek and Barbara Skarbeck
Capital: Warsaw
Pray:
Pray for the Aglow groups and leaders to be strengthened.
Pray for all the resources and creativity needed to fulfill the intentions of God in the nation of Poland.
Pray for the Aglow prayer group in the Capital city.
Pray for godly government leaders. Blessed is the nation whose God is The Lord, the people whom He has chosen for His own inheritance. Psalm 33:12
Proclaim:
Arise, shine; for your light has come! And the glory of the LORD is risen upon you. For behold, the darkness shall cover the earth, and deep darkness the people; but the LORD will arise over you, and His glory will be seen upon you. Isaiah 60:1,2 (NKJV)
Lift up your heads, O you gates! Lift up, you everlasting doors! And the King of glory shall come in. Who is this King of glory? The Lord of hosts, He is he King of glory. Selah Psalm 24:9-10 (NKJV)
Interesting Facts About Poland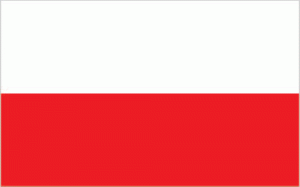 Background: Poland's history as a state began near the middle of the 10th century. By the mid-16th century, the Polish-Lithuanian Commonwealth ruled a vast tract of land in Central and Eastern Europe. During the 18th century, internal disorders weakened the nation, and in a series of agreements between 1772 and 1795, Russia, Prussia, and Austria partitioned Poland among themselves. Poland regained its independence in 1918 only to be overrun by Germany and the Soviet Union in World War II.
It became a Soviet satellite state following the war. Labor turmoil in 1980 led to the formation of the independent trade union "Solidarity" that over time became a political force with over 10 million members. Free elections in 1989 and 1990 won Solidarity control of the parliament and the presidency, bringing the communist era to a close. A "shock therapy" program during the early 1990s enabled the country to transform its economy into one of the most robust in Central Europe. Poland joined NATO in 1999 and the EU in 2004. With its transformation to a democratic, market-oriented country largely completed and with large investments in defense, energy, and other infrastructure, Poland is an increasingly active member of Euro-Atlantic organizations.
Government Type: parliamentary republic
Population: 38,185,913 (July 2021 est.)
Ethnic Groups: Polish 96.9%, Silesian 1.1%, German 0.2%, Ukrainian 0.1%, other and unspecified 1.7% (2011 est.)
Languages: Polish (official) 98.2%, Silesian 1.4%, other 1.1%, unspecified 1.3% (2011 est.)
Religions: Catholic 85.9% (includes Roman Catholic 85.6% and Greek Catholic, Armenian Catholic, and Byzantine-Slavic Catholic .3%), Orthodox 1.3% (almost all are Polish Autocephalous Orthodox), Protestant 0.4% (mainly Augsburg Evangelical and Pentacostal), other 0.4% (includes Jehovah's Witness, Buddhist, Hare Krishna, Gaudiya Vaishnavism, Muslim, Jewish, Mormon), unspecified 12.1% (2017 est.)
Interesting Facts information from the cia.gov website. Read more about Poland