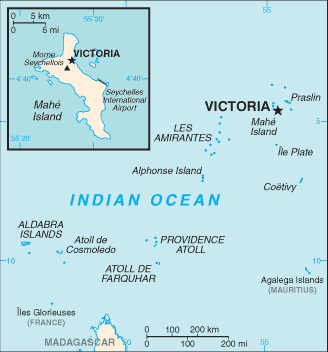 Aglow Status: No Aglow activity
Capital: Victoria
Pray:
We are praying for Aglow to be affiliated in every nation in the world.  We are very close to reaching that goal.  Let's continue to move forward together, an army in the Spirit, to see Every nation touched, every heart changed.
Pray that an Aglow Prayer Group will be established in the capital city.
Pray for many to arise in Aglow International in the Seychelles.
Proclaim:
Arise, shine; for your light has come!  And the glory of the LORD is risen upon you.  For behold, the darkness shall cover the earth, and deep darkness the people; but the LORD will arise over you, and His glory will be seen upon you.  Isaiah 60:1,2 (NKJV)
Lift up your heads, O you gates! Lift up, you everlasting doors! And the King of glory shall come in. Who is this King of glory? The Lord of hosts, He is the King of glory. Selah Psalm 24:9-10 (NKJV)
Interesting Facts About Seychelles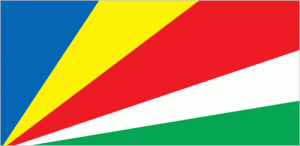 Background: Seychelles was uninhabited prior to being discovered by Europeans early in the 16th century. A lengthy struggle between France and Great Britain for the islands ended in 1814, when they were ceded to the latter. During colonial rule, a plantation-based economy developed that relied on imported labor, primarily from European colonies in Africa. Independence came in 1976. Following a coup d'etat in 1977, the country was a socialist one-party state until adopting a new constitution and holding free elections in 1993. President France-Albert RENE, who had served since 1977, was reelected in 2001, but stepped down in 2004. Vice President James Alix MICHEL took over the presidency and in 2006 was elected to a new five-year term; he was reelected in 2011 and again in 2015. In 2016, James MICHEL resigned and handed over the presidency to his vice-president, Danny FAURE.
Government Type: presidential republic
Population: 96,387 (July 2021 est.)
Ethnic Groups: predominantly Creole (mainly of East African and Malagasy heritage); also French, Indian, Chinese, and Arab populations
Languages: Seychellois Creole (official) 89.1%, English (official) 5.1%, French (official) 0.7%, other 3.8%, unspecified 1.4% (2010 est.)
Religions: Roman Catholic 76.2%, Protestant 10.5% (Anglican 6.1%, Pentecostal Assembly 1.5%, Seventh Day Adventist 1.2%, other Protestant 1.7%), other Christian 2.4%, Hindu 2.4%, Muslim 1.6%, other non-Christian 1.1%, unspecified 4.8%, none 0.9% (2010 est.)
Interesting Facts information from the cia.gov website. Read more about Seychelles