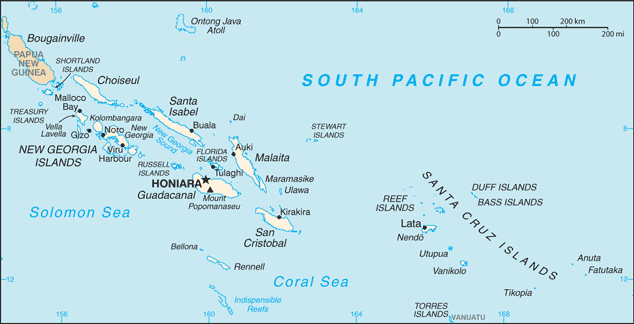 Aglow Status:
No Aglow presence
Capital: Honiara
Pray:
We are praying for Aglow to be affiliated in every nation in the world. We are very close to reaching that goal. Let's continue to move forward together, an army in the Spirit, to see Every nation touched, every heart changed.
Pray that an Aglow Prayer Group will be established in the capital city.
Pray for many to arise in Aglow International in the Solomon Islands.
Proclaim:
Arise, shine; for your light has come! And the glory of the LORD is risen upon you. For behold, the darkness shall cover the earth, and deep darkness the people; but the LORD will arise over you, and His glory will be seen upon you. Isaiah 60:1, 2 (NKJV)
Lift up your heads, O you gates! Lift up, you everlasting doors! And the King of glory shall come in. Who is this King of glory? The Lord of hosts, He is the King of glory. Psalm 24:9-10 (NKJV)
Interesting Facts About the Solomon Islands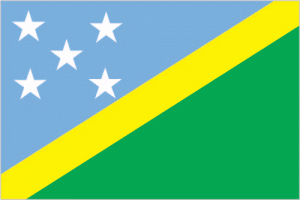 Background: The UK established a protectorate over the Solomon Islands in the 1890s. Some of the bitterest fighting of World War II occurred on this archipelago and the Guadalcanal Campaign (August 1942-February 1943) proved a turning point in the Pacific War, since after the operation the Japanese lost their strategic initiative and remained on the defensive until their final defeat in 1945. Self-government for the Solomon Islands came in 1976 and independence two years later.
Ethnic violence, government malfeasance, endemic crime, and a narrow economic base have undermined stability and civil society. In June 2003, then Prime Minister Sir Allan KEMAKEZA sought the assistance of Australia in reestablishing law and order; the following month, an Australian-led multinational force arrived to restore peace and disarm ethnic militias. The Regional Assistance Mission to the Solomon Islands (RAMSI), which ended in June 2017, was generally effective in restoring law and order and rebuilding government institutions.
Government Type: parliamentary democracy under a constitutional monarchy; a Commonwealth realm
Population: 690,598 (July 2021 est.)
Ethnic Groups: Melanesian 95.3%, Polynesian 3.1%, Micronesian 1.2%, other 0.3% (2009 est.)
Languages: Melanesian pidgin (in much of the country is lingua franca), English (official but spoken by only 1%-2% of the population), 120 indigenous languages
Religions: Protestant 73.4% (Church of Melanesia 31.9%, South Sea Evangelical 17.1%, Seventh Day Adventist 11.7%, United Church 10.1%, Christian Fellowship Church 2.5%), Roman Catholic 19.6%, other Christian 2.9%, other 4%, unspecified 0.1% (2009 est.)
Interesting Facts information from the cia.gov website. Read more about the Solomon Islands