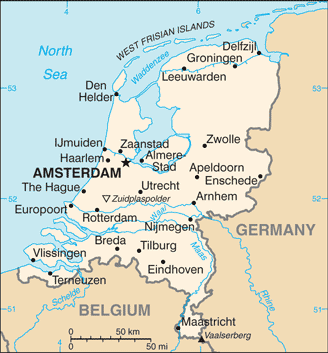 Aglow Leaders:
Phia Kamp
National Board President
Also lives in the Netherlands:
Dianne de Jong
European English Director
Carolyn Jones
European English Assistant
Capital: Amsterdam
Pray:
 Pray for the government and political parties to receive wisdom from God in making plans the land and people of the Netherlands.
Pray for godliness in the government and political leadership to turn the nation away from ungodly values such as abortion, euthanasia, same-sex marriage.  Pray for godly Christian values to be established and taught in the nation.
Pray for unity among national leaders and political parties.  Pray they work together for the benefit of the land and people of the Netherlands.
Ask the Lord of the harvest to send laborers into His harvest.  Matthew 9:38
Proclaim:
Arise and shine in your new identity in Christ, for creation eagerly waits for the revealing of the sons of God.  Romans 8:19; Isaiah 60:1-2
Behold, I will do a new thing.  Now, it shall spring forth.  Shall you not know it?  Isaiah 43:19
Surely His salvation is near to those who fear Him, that glory may dwell in our land!  Psalm 85:9
Interesting Facts About the Netherlands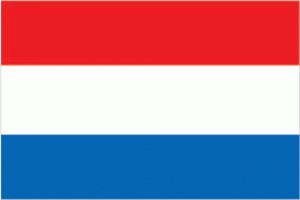 Background: The Dutch United Provinces declared their independence from Spain in 1579; during the 17th century, they became a leading seafaring and commercial power, with settlements and colonies around the world. After a 20-year French occupation, a Kingdom of the Netherlands was formed in 1815. In 1830, Belgium seceded and formed a separate kingdom. The Netherlands remained neutral in World War I, but suffered German invasion and occupation in World War II. A modern, industrialized nation, the Netherlands is also a large exporter of agricultural products. The country was a founding member of NATO and the EEC (now the EU) and participated in the introduction of the euro in 1999. In October 2010, the former Netherlands Antilles was dissolved and the three smallest islands – Bonaire, Sint Eustatius, and Saba – became special municipalities in the Netherlands administrative structure. The larger islands of Sint Maarten and Curacao joined the Netherlands and Aruba as constituent countries forming the Kingdom of the Netherlands.
In February 2018, the Sint Eustatius island council (governing body) was dissolved and replaced by a government commissioner to restore the integrity of public administration. According to the Dutch Government, the intervention will be as "short as possible and as long as needed."
Government Type: parliamentary constitutional monarchy; part of the Kingdom of the Netherlands
Population: 17,337,403 (July 2021 est.)
Ethnic Groups: Dutch 76.9%, EU 6.4%, Turkish 2.4%, Moroccan 2.3%, Indonesian 2.1%, German 2.1%, Surinamese 2%, Polish 1%, other 4.8% (2018 est.)
Languages: Dutch (official)
Religions: Roman Catholic 23.6%, Protestant 14.9% (includes Dutch Reformed 6.4%, Protestant Church of The Netherlands 5.6%, Calvinist 2.9%), Muslim 5.1%, other 5.6% (includes Hindu, Buddhist, Jewish), none 50.7% (2017 est.)
Interesting Facts information from the cia.gov website. Read more about the Netherlands