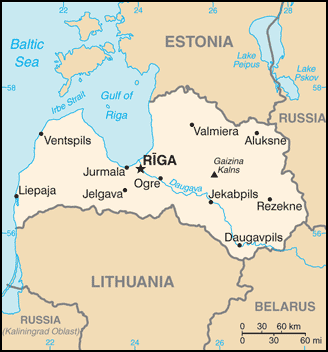 Aglow Leader: Lasma Sastakovica
National Assistant
Capital: Riga
Pray:
Pray for the Aglow groups and leaders to be strengthened.
Pray for all the resources and creativity needed to fulfill the intentions of God in the nation of Latvia.
Pray for the Aglow prayer group in the Capital city.
Pray for godly government leaders. Blessed is the nation whose God is The Lord, the people whom He has chosen for His own inheritance. Psalm 33:12
Proclaim:
Arise, shine; for your light has come! And the glory of the LORD is risen upon you. For behold, the darkness shall cover the earth, and deep darkness the people; but the LORD will arise over you, and His glory will be seen upon you. Isaiah 60:1,2 (NKJV)
Lift up your heads, O you gates! Lift up, you everlasting doors! And the King of glory shall come in. Who is this King of glory? The Lord of hosts, He is he King of glory. Selah Psalm 24:9-10 (NKJV)
Interesting Facts About Latvia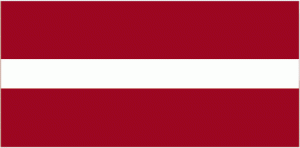 Background: Several eastern Baltic tribes merged in medieval times to form the ethnic core of the Latvian people (ca. 8th-12th centuries A.D.). The region subsequently came under the control of Germans, Poles, Swedes, and finally, Russians. A Latvian republic emerged following World War I, but it was annexed by the USSR in 1940 – an action never recognized by the US and many other countries. Latvia reestablished its independence in 1991 following the breakup of the Soviet Union. Although the last Russian troops left in 1994, the status of the Russian minority (some 26% of the population) remains of concern to Moscow. Latvia acceded to both NATO and the EU in the spring of 2004; it joined the euro zone in 2014 and the OECD in 2016. A dual citizenship law was adopted in 2013, easing naturalization for non-citizen children.
Government Type: parliamentary republic
Population: 1,862,687 (July 2021 est.)
Ethnic Groups: Latvian 62.2%, Russian 25.2%, Belarusian 3.2%, Ukrainian 2.2%, Polish 2.1%, Lithuanian 1.2%, other 1.5%, unspecified 2.3% (2018 est.)
Languages: Latvian (official) 56.3%, Russian 33.8%, other 0.6% (includes Polish, Ukrainian, and Belarusian), unspecified 9.4% (2011 est.)
Religions: Lutheran 36.2%, Roman Catholic 19.5%, Orthodox 19.1%, other Christian 1.6%, other 0.1%, unspecified/none 23.5% (2017 est.)
Interesting Facts information from the cia.gov website. Read more about Latvia