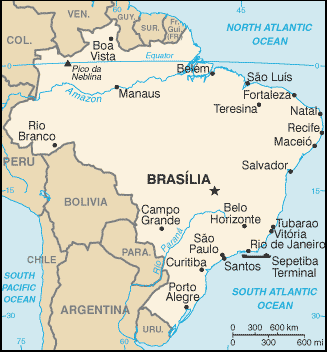 Aglow Leader: Ines Teixeira
National Board President
Capital: Brasilia
Pray:
Pray for the Aglow groups and leaders to be strengthened.
Pray for all the resources and creativity needed to fulfill the intentions of God in the nation of Brazil.
Pray for the Aglow prayer group in the Capital city.
Pray for godly government leaders. Blessed is the nation whose God is The Lord, the people whom He has chosen for His own inheritance. Psalm 33:12
Proclaim:
Arise, shine; for your light has come! And the glory of the LORD is risen upon you. For behold, the darkness shall cover the earth, and deep darkness the people; but the LORD will arise over you, and His glory will be seen upon you. Isaiah 60:1,2 (NKJV)
Lift up your heads, O you gates! Lift up, you everlasting doors! And the King of glory shall come in. Who is this King of glory? The Lord of hosts, He is he King of glory. Selah Psalm 24:9-10 (NKJV)
Interesting Facts About Brazil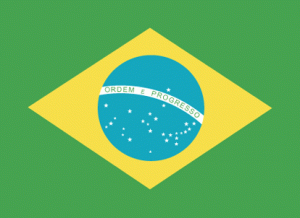 Background: Following more than three centuries under Portuguese rule, Brazil gained its independence in 1822, maintaining a monarchical system of government until the abolition of slavery in 1888 and the subsequent proclamation of a republic by the military in 1889. Brazilian coffee exporters politically dominated the country until populist leader Getulio VARGAS rose to power in 1930.
By far the largest and most populous country in South America, Brazil underwent more than a half century of populist and military government until 1985, when the military regime peacefully ceded power to civilian rulers. Brazil continues to pursue industrial and agricultural growth and development of its interior. Having successfully weathered a period of global financial difficulty in the late 20th century, Brazil was seen as one of the world's strongest emerging markets and a contributor to global growth.
The awarding of the 2014 FIFA World Cup and 2016 Summer Olympic Games, the first ever to be held in South America, was seen as symbolic of the country's rise. However, from about 2013 to 2016, Brazil was plagued by a sagging economy, high unemployment, and high inflation, only emerging from recession in 2017. Former President Dilma ROUSSEFF (2011-2016) was removed from office in 2016 by Congress for having committed impeachable acts against Brazil's budgetary laws, and her vice president, Michel TEMER, served the remainder of her second term. In October 2018, Jair BOLSONARO won the presidency with 55 percent of the vote and assumed office on 1 January 2019.
Government Type: federal presidential republic
Population: 213,445,417 (July 2021 est.)
Ethnic Groups: White 47.7%, Mulatto (mixed White and Black) 43.1%, Black 7.6%, Asian 1.1%, Indigenous 0.4% (2010 est.)
Languages: Portuguese (official and most widely spoken language)
Religions: Roman Catholic 64.6%, other Catholic 0.4%, Protestant 22.2% (includes Adventist 6.5%, Assembly of God 2.0%, Christian Congregation of Brazil 1.2%, Universal Kingdom of God 1.0%, other Protestant 11.5%), other Christian 0.7%, Spiritist 2.2%, other 1.4%, none 8%, unspecified 0.4% (2010 est.)
Interesting Facts information from the cia.gov website. Read more about Brazil