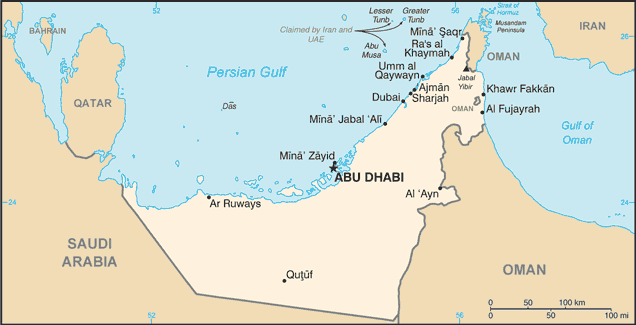 Aglow Status: Restricted
(The term "Restricted Nation" as used in Aglow is a nation where it is difficult or dangerous to be a Christian. Therefore the status of Aglow in nations indicated as Restricted is withheld.)
Capital: Abu Dhabi
Pray:
Pray for all the resources and creativity needed to fulfill the intentions of God in the nation of the United Arab Emirates.
Pray for godly government leaders. Blessed is the nation whose God is The Lord, the people whom He has chosen for His own inheritance. Psalm 33:12
Proclaim:
Arise, shine; for your light has come! And the glory of the LORD is risen upon you. For behold, the darkness shall cover the earth, and deep darkness the people; but the LORD will arise over you, and His glory will be seen upon you. Isaiah 60:1, 2 (NKJV)
Lift up your heads, O you gates! Lift up, you everlasting doors! And the King of glory shall come in. Who is this King of glory? The Lord of hosts, He is the King of glory. Selah Psalm 24:9-10 (NKJV)
Interesting Facts About the United Arab Emirates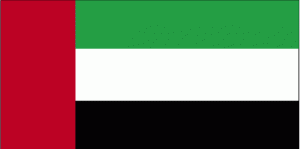 Background: The Trucial States of the Persian Gulf coast granted the UK control of their defense and foreign affairs in 19th century treaties. In 1971, six of these states – Abu Dhabi, 'Ajman, Al Fujayrah, Ash Shariqah, Dubayy, and Umm al Qaywayn – merged to form the United Arab Emirates (UAE). They were joined in 1972 by Ra's al Khaymah. The UAE's per capita GDP is on par with those of leading West European nations. For more than three decades, oil and global finance drove the UAE's economy. In 2008-09, the confluence of falling oil prices, collapsing real estate prices, and the international banking crisis hit the UAE especially hard. The UAE did not experience the "Arab Spring" unrest seen elsewhere in the Middle East in 2010-11, partly because of the government's multi-year, $1.6-billion infrastructure investment plan for the poorer northern emirates, and its aggressive pursuit of advocates of political reform.
The UAE in recent years has played a growing role in regional affairs. In addition to donating billions of dollars in economic aid to help stabilize Egypt, the UAE was one of the first countries to join the Defeat-ISIS coalition, and to participate as a key partner in a Saudi-led military campaign in Yemen. On 15 September 2020, the UAE and Bahrain signed a peace agreement (the Abraham Accords) with Israel – brokered by the US – in Washington DC. The UAE and Bahrain thus became the third and fourth Middle Eastern countries, along with Egypt and Jordan, to recognize Israel.
Government Type: federation of monarchies
Population: 9,856,612 (July 2021 est.)
Ethnic Groups: Emirati 11.6%, South Asian 59.4% (includes Indian 38.2%, Bangladeshi 9.5%, Pakistani 9.4%, other 2.3%), Egyptian 10.2%, Filipino 6.1%, other 12.8% (2015 est.)
Languages: Arabic (official), English, Hindi, Malayam, Urdu, Pashto, Tagalog, Persian
Religions: Muslim (official) 76%, Christian 9%, other (primarily Hindu and Buddhist, less than 5% of the population consists of Parsi, Baha'i, Druze, Sikh, Ahmadi, Ismaili, Dawoodi Bohra Muslim, and Jewish) 15% (2005 est.)
Interesting Facts information from the cia.gov website. Read more about the United Arab Emirates