Aglow Leader: Consuelo M. de Morales
National Board President
Capital: Guatemala City
Pray:
Guatemala has moved their embassy in Israel to Jerusalem. Declare unprecedented and unexpected blessing upon this nation as they have aligned with Heaven in this bold move.
Declare "Shalom" over the city during this transition.
Proclaim the blessing of God upon Guatemala as a nation who blesses Israel.

Pray for President Jimmy Morales as he seeks to lead Guatemala in alignment with the Kingdom of Heaven.
Proclaim:
Decree that Jerusalem is the eternal capital of Israel!
Arise, shine; for your light has come! And the glory of the LORD is risen upon you. For behold, the darkness shall cover the earth, and deep darkness the people; but the LORD will arise over you, and His glory will be seen upon you. Isaiah 60:1,2 (NKJV)
Lift up your heads, O you gates! Lift up, you everlasting doors! And the King of glory shall come in. Who is this King of glory? The Lord of hosts, He is he King of glory. Selah Psalm 24:9-10 (NKJV)
Interesting Facts About Guatemala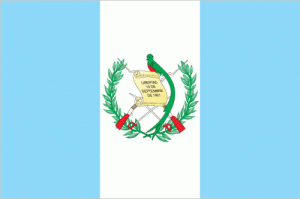 Background: The Maya civilization flourished in Guatemala and surrounding regions during the first millennium A.D. After almost three centuries as a Spanish colony, Guatemala won its independence in 1821. During the second half of the 20th century, it experienced a variety of military and civilian governments, as well as a 36-year guerrilla war. In 1996, the government signed a peace agreement formally ending the internal conflict.
Government Type: presidential republic
Population: 17,422,821 (July 2021 est.)
Ethnic Groups: Mestizo (mixed Amerindian-Spanish – in local Spanish called Ladino) 56%, Maya 41.7%, Xinca (Indigenous, non-Maya) 1.8%, African descent .2%, Garifuna (mixed West and Central African, Island Carib, and Arawak) .1%, foreign .2% (2018 est.)
Languages: Spanish (official) 69.9%, Maya languages 29.7% (Q'eqchi' 8.3%, K'iche 7.8%, Mam 4.4%, Kaqchikel 3%, Q'anjob'al 1.2%, Poqomchi' 1%, other 4%), other 0.4% (includes Xinca and Garifuna) (2018 est.)
Religions: Roman Catholic, Protestant, indigenous Maya
Interesting Facts information from the cia.gov website. Read more about Guatemala