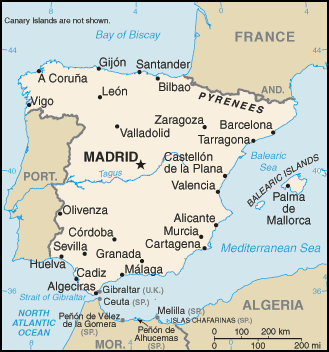 Aglow Leader: Ana Gimenez
National Board President
Capital: Madrid
Pray:
Pray for the Aglow groups and leaders to be strengthened.
Pray for all the resources and creativity needed to fulfill the intentions of God in the nation of Spain.
Pray for the Aglow prayer group in the Capital city.
Pray for godly government leaders. Blessed is the nation whose God is The Lord, the people whom He has chosen for His own inheritance. Psalm 33:12
Proclaim:
Arise, shine; for your light has come! And the glory of the LORD is risen upon you. For behold, the darkness shall cover the earth, and deep darkness the people; but the LORD will arise over you, and His glory will be seen upon you. Isaiah 60:1,2 (NKJV)
Lift up your heads, O you gates! Lift up, you everlasting doors! And the King of glory shall come in. Who is this King of glory? The Lord of hosts, He is he King of glory. Selah Psalm 24:9-10 (NKJV)
Interesting Facts About Spain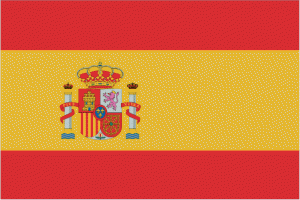 Background: Spain's powerful world empire of the 16th and 17th centuries ultimately yielded command of the seas to England. Subsequent failure to embrace the mercantile and industrial revolutions caused the country to fall behind Britain, France, and Germany in economic and political power. Spain remained neutral in World War I and II, but suffered through a devastating civil war (1936-39). A peaceful transition to democracy following the death of dictator Francisco FRANCO in 1975, and rapid economic modernization (Spain joined the EU in 1986) gave Spain a dynamic and rapidly growing economy, and made it a global champion of freedom and human rights. More recently, Spain has emerged from a severe economic recession that began in mid-2008, posting four straight years of GDP growth above the EU average. Unemployment has fallen, but remains high, especially among youth. Spain is the Eurozone's fourth largest economy. The country has faced increased domestic turmoil in recent years due to the independence movement in its restive Catalonia region.
Government Type: parliamentary constitutional monarchy
Population: 47,260,584 (July 2021 est.)
Ethnic Groups: Spanish 86.4%, Moroccan 1.8%, Romanian 1.3%, other 10.5% (2018 est.)
Languages: Castilian Spanish (official nationwide) 74%, Catalan (official in Catalonia, the Balearic Islands, and the Valencian Community (where it is known as Valencian)) 17%, Galician (official in Galicia) 7%, Basque (official in the Basque Country and in the Basque-speaking area of Navarre) 2%, Aranese (official in the northwest corner of Catalonia (Vall d'Aran) along with Catalan, <5,000 speakers)
Religions: Roman Catholic 68.9%, atheist 11.3%, agnostic 7.6%, other 2.8%, non-believer 8.2%, unspecified 1.1% (2019 est.)
Interesting Facts information from the cia.gov website. Read more about Spain