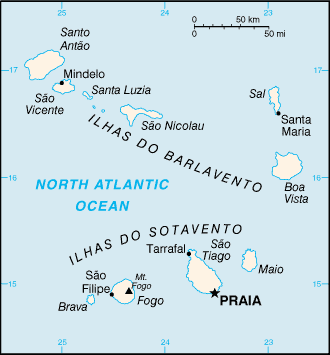 Aglow Leader: Guida Resende
Local President
Capital: Praia
Pray:
Aglow in this nation is gradually arising.  The leader is a GameChanger with a heart for spiritual growth in the nation.
Pray for the equipping and training of more leaders as the ministry in Cape Verde grows.
Pray for daily renewal among Christians in Cape Verde.
Proclaim:
We proclaim that God is greater than all our needs!
Blessed is the nation whose God is the Lord! Psalm 33:12
We decree the kingdom of God to arise among the youth that Aglow will increase and be vibrant in the Nation.
Arise, shine; for your light has come! And the glory of the LORD is risen upon you. For behold, the darkness shall cover the earth, and deep darkness the people; but the LORD will arise over you, and His glory will be seen upon you. Isaiah 60:1,2 (NKJV)
Lift up your heads, O you gates! Lift up, you everlasting doors! And the King of glory shall come in. Who is this King of glory? The Lord of hosts, He is he King of glory. Selah Psalm 24:9-10 (NKJV)
Interesting Facts About Cape Verde (Cabo Verde)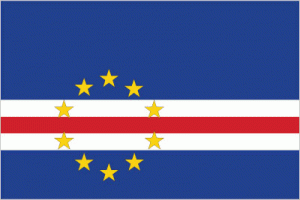 Background: The uninhabited islands were discovered and colonized by the Portuguese in the 15th century; Cabo Verde subsequently became a trading center for African slaves and later an important coaling and resupply stop for whaling and transatlantic shipping. The fusing of European and various African cultural traditions is reflected in Cabo Verde's Krioulo language, music, and pano textiles. Following independence in 1975, and a tentative interest in unification with Guinea-Bissau, a one-party system was established and maintained until multi-party elections were held in 1990. Cabo Verde continues to sustain one of Africa's most stable democratic governments and one of its most stable economies, maintaining a currency formerly pegged to the Portuguese escudo and then the euro since 1998.
Repeated droughts during the second half of the 20th century caused significant hardship and prompted heavy emigration. As a result, Cabo Verde's expatriate population – concentrated in Boston and Western Europe – is greater than its domestic one. Most Cabo Verdeans have both African and Portuguese antecedents. Cabo Verde's population descends from its first permanent inhabitants in the late 15th-century – a preponderance of West African slaves, a small share of Portuguese colonists, and even fewer Italians, Spaniards, and Portuguese Jews. Among the nine inhabited islands, population distribution is variable. Islands in the east are very dry and are home to the country's growing tourism industry.
The more western islands receive more precipitation and support larger populations, but agriculture and livestock grazing have damaged their soil fertility and vegetation. For centuries, the country's overall population size has fluctuated significantly, as recurring periods of famine and epidemics have caused high death tolls and emigration.
Government Type: parliamentary republic
Population: 589,451 (July 2021 est.)
Ethnic Groups: Creole (Mulatto) 71%, African 28%, European 1%
Languages: Portuguese (official), Krioulo (a Portuguese-based Creole language with two main dialects spoken in Cabo Verde and in the Cabo Verdean diaspora worldwide)
Religions: Roman Catholic 77.3%, Protestant 4.6% (includes Church of the Nazarene 1.7%, Adventist 1.5%, Assembly of God 0.9%, Universal Kingdom of God 0.4%, and God and Love 0.1%), other Christian 3.4% (includes Christian Rationalism 1.9%, Jehovah's Witness 1%, and New Apostolic 0.5%), Muslim 1.8%, other 1.3%, none 10.8%, unspecified 0.7% (2010 est.)
Interesting Facts information from the cia.gov website.  Read more about Cape Verde