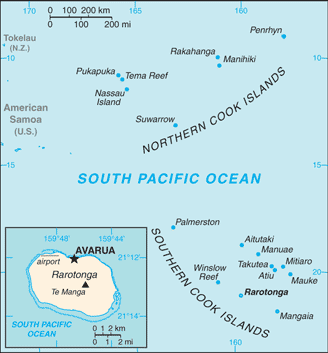 Aglow Status: No Aglow presence
Capital: Avarua
Pray:
We are praying for Aglow to be affiliated in every nation in the world. We are very close to reaching that goal. Let's continue to move forward together, an army in the Spirit, to see Every nation touched, every heart changed.
Pray that an Aglow Prayer Group will be established in the capital city.
Pray for many to arise in Aglow International in the Cook Islands.
Proclaim:
Arise, shine; for your light has come! And the glory of the LORD is risen upon you. For behold, the darkness shall cover the earth, and deep darkness the people; but the LORD will arise over you, and His glory will be seen upon you. Isaiah 60:1, 2 (NKJV)
Lift up your heads, O you gates! Lift up, you everlasting doors! And the King of glory shall come in. Who is this King of glory? The Lord of hosts, He is the King of glory. Selah Psalm 24:9-10 (NKJV)
Interesting Facts About the Cook Islands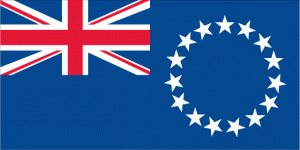 Background: The Cook Islands, named after Captain James Cook who landed in 1773, became a British protectorate in 1888 and was later annexed by proclamation in 1900. The Cook Islands was first included within the boundaries of New Zealand in 1901, and in 1965, residents chose self-government in free association with New Zealand. The Cook Islands' economy relies on tourism, fisheries, and foreign aid. More recently a growing offshore financial sector exposed the country to vulnerabilities which the government has addressed with legislation and regulations for the oversight of all banks and financial institutions, and with enforcement measures. The Cook Islands continues to face challenges with the emigration of skilled workers, government deficits, inadequate infrastructure, and natural resource depletion. The Cook Islands is expected to graduate to the high-income threshold set by the World Bank, which will limit the country's access to Official Development Assistance under OECD guidelines.
Government Type: parliamentary democracy
Population: 8,327 (July 2021 est.)
Ethnic Groups: Cook Island Maori (Polynesian) 81.3%, part Cook Island Maori 6.7%, other 11.9% (2011 est.)
Languages: English (official) 86.4%, Cook Islands Maori (Rarotongan) (official) 76.2%, other 8.3% (2011 est.)
Religions: Protestant 62.8% (Cook Islands Christian Church 49.1%, Seventh Day Adventist 7.9%, Assemblies of God 3.7%, Apostolic Church 2.1%), Roman Catholic 17%, Mormon 4.4%, other 8%, none 5.6%, no response 2.2% (2011 est.)
Interesting Facts information from the cia.gov website. Read more about the Cook Islands