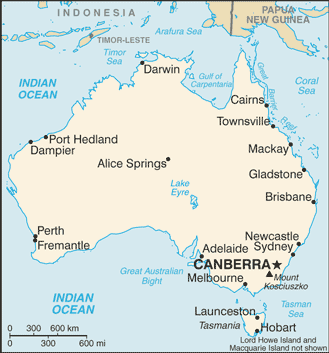 Aglow Leader: Kerry-Ellen Logan
National Board President
Capital: Canberra
Pray:
Pray for the Aglow groups and leaders to be strengthened.
Pray for all the resources and creativity needed to fulfill the intentions of God in the nation of Australia.
Pray for the Aglow prayer group in the Capital city.
Pray for godly government leaders. Blessed is the nation whose God is The Lord, the people whom He has chosen for His own inheritance. Psalm 33:12
Proclaim:
Arise, shine; for your light has come! And the glory of the LORD is risen upon you. For behold, the darkness shall cover the earth, and deep darkness the people; but the LORD will arise over you, and His glory will be seen upon you. Isaiah 60:1,2 (NKJV)
Lift up your heads, O you gates! Lift up, you everlasting doors! And the King of glory shall come in. Who is this King of glory? The Lord of hosts, He is he King of glory. Selah Psalm 24:9-10 (NKJV)
Interesting Facts About Australia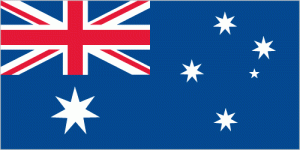 Background:
Prehistoric settlers arrived on the continent from Southeast Asia at least 40,000 years before the first Europeans began exploration in the 17th century. No formal territorial claims were made until 1770, when Capt. James COOK took possession of the east coast in the name of Great Britain (all of Australia was claimed as British territory in 1829 with the creation of the colony of Western Australia). Six colonies were created in the late 18th and 19th centuries; they federated and became the Commonwealth of Australia in 1901. The new country took advantage of its natural resources to rapidly develop agricultural and manufacturing industries and to make a major contribution to the Allied effort in World Wars I and II.
In recent decades, Australia has become an internationally competitive, advanced market economy due in large part to economic reforms adopted in the 1980s and its location in one of the fastest growing regions of the world economy. Long-term concerns include an aging population, pressure on infrastructure, and environmental issues such as floods, droughts, and bushfires. Australia is the driest inhabited continent on earth, making it particularly vulnerable to the challenges of climate change. Australia is home to 10% of the world's biodiversity, and a great number of its flora and fauna exist nowhere else in the world.
Government Type: federal parliamentary democracy under a constitutional monarchy; a Commonwealth realm
Population: 25,809,973 (July 2021 est.)
Ethnic Groups: English 25.9%, Australian 25.4%, Irish 7.5%, Scottish 6.4%, Italian 3.3%, German 3.2%, Chinese 3.1%, Indian 1.4%, Greek 1.4%, Dutch 1.2%, other 15.8% (includes Australian Aboriginal .5%), unspecified 5.4% (2011 est.)
Languages: English 72.7%, Mandarin 2.5%, Arabic 1.4%, Cantonese 1.2%, Vietnamese 1.2%, Italian 1.2%, Greek 1%, other 14.8%, unspecified 6.5% (2016 est.)
Religions: Protestant 23.1% (Anglican 13.3%, Uniting Church 3.7%, Presbyterian and Reformed 2.3%, Baptist 1.5%, Pentecostal 1.1%, Lutheran .7%, other Protestant .5%), Roman Catholic 22.6%, other Christian 4.2%, Muslim 2.6%, Buddhist 2.4%, Orthodox 2.3% (Eastern Orthodox 2.1%, Oriental Orthodox .2%), Hindu 1.9%, other 1.3%, none 30.1%, unspecified 9.6% (2016 est.)
Interesting Facts information from the cia.gov website. Read more about Australia