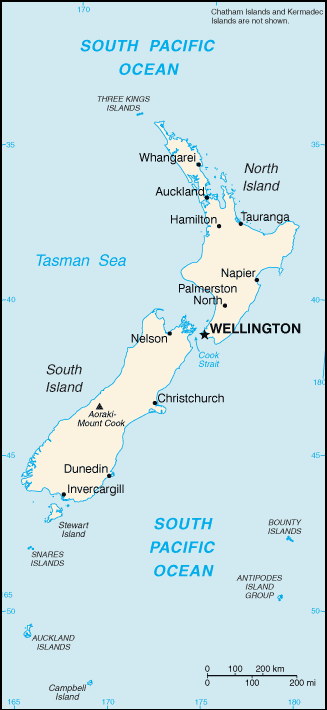 Aglow Leader: Jeannette Ward
National Board President
Capital: Wellington
New Zealand is celebrating 200 years since the gospel came to the nation and 40 years since Aglow came to the nation.
Graham Cooke will be speaking at the Aglow New Zealand National Conference November 14-16.
Pray:
On March 15, there was a tragic shooting at a mosque in Christchurch. Pray for New Zealanders as they process this loss of life and the loss of a sense of calm and security in their nation. May the peace of the Lord fill their hearts and heal their land.
Pray for God to move through the conference in a life-changing way.
The theme of the conference is The Glorious Kingdom.  Pray for revelation that brings a renewed Kingdom mindset and a demonstrated of heavenly minded people living "Your Kingdom come, Your will be done on earth as it is in heaven.
Pray that the Body of Christ of New Zealand steps into a fresh time of harvest and demonstration of God's Kingdom.
Proclaim:
Arise, shine; for your light has come! And the glory of the LORD is risen upon you. For behold, the darkness shall cover the earth, and deep darkness the people; but the LORD will arise over you, and His glory will be seen upon you. Isaiah 60:1,2 (NKJV)
Lift up your heads, O you gates! Lift up, you everlasting doors! And the King of glory shall come in. Who is this King of glory? The Lord of hosts, He is he King of glory. Selah Psalm 24:9-10 (NKJV)
Interesting Facts About New Zealand
Background: The Polynesian Maori reached New Zealand sometime between A.D. 1250 and 1300. In 1840, their chieftains entered into a compact with Great Britain, the Treaty of Waitangi, in which they ceded sovereignty to Queen Victoria while retaining territorial rights. That same year, the British began the first organized colonial settlement.
A series of land wars between 1843 and 1872 ended with the defeat of the native peoples. The British colony of New Zealand became an independent dominion in 1907 and supported the UK militarily in both world wars. New Zealand's full participation in a number of defense alliances lapsed by the 1980s. In recent years, the government has sought to address longstanding Maori grievances.
Government Type: parliamentary democracy under a constitutional monarchy; a Commonwealth realm
Population: 4,991,442 (July 2021 est.)
Ethnic Groups: European 64.1%, Maori 16.5%, Chinese 4.9%, Indian 4.7%, Samoan 3.9%, Tongan 1.8%, Cook Islands Maori 1.7%, English 1.5%, Filipino 1.5%, New Zealander 1%, other 13.7% (2018 est.)
Languages: English (de facto official) 95.4%, Maori (de jure official) 4%, Samoan 2.2%, Northern Chinese 2%, Hindi 1.5%, French 1.2%, Yue 1.1%, New Zealand Sign Language (de jure official) .5%, other or not stated 17.2% (2018 est.)
Religions: Christian 37.3% (Catholic 10.1%, Anglican 6.8%, Presbyterian and Congregational 5.2%, Pentecostal 1.8%, Methodist 1.6%, Mormon 1.2%, other 10.7%), Hindu 2.7%, Maori 1.3%, Muslim, 1.3%, Buddhist 1.1%, other religion 1.6% (includes Judaism, Spiritualism and New Age religions, Baha'i, Asian religions other than Buddhism), no religion 48.6%, objected to answering 6.7% (2018 est.)
Interesting Facts information from the cia.gov website. Read more about New Zealand