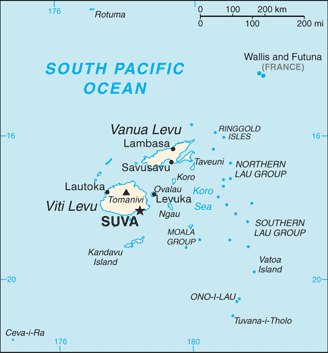 Aglow Leader: Fulori Tuiloa
National Board President
Capital: Suva (on Viti Levu)
Pray:
Pray for the Aglow groups and leaders to be strengthened.
Pray for all the resources and creativity needed to fulfill the intentions of God in the nation of Fiji.
Pray for the Aglow prayer group in the Capital city.
Pray for godly government leaders. Blessed is the nation whose God is The Lord, the people whom He has chosen for His own inheritance. Psalm 33:12
Proclaim:
Arise, shine; for your light has come! And the glory of the LORD is risen upon you. For behold, the darkness shall cover the earth, and deep darkness the people; but the LORD will arise over you, and His glory will be seen upon you. Isaiah 60:1,2 (NKJV)
Lift up your heads, O you gates! Lift up, you everlasting doors! And the King of glory shall come in. Who is this King of glory? The Lord of hosts, He is he King of glory. Selah Psalm 24:9-10 (NKJV)
Interesting Facts About Fiji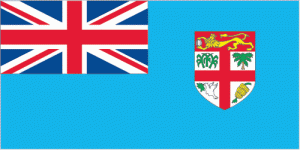 Background: Fiji became independent in 1970 after nearly a century as a British colony. Democratic rule was interrupted by two military coups in 1987 caused by concern over a government perceived as dominated by the Indian community (descendants of contract laborers brought to the islands by the British in the 19th century). The coups and a 1990 constitution that cemented native Melanesian control of Fiji led to heavy Indian emigration; the population loss resulted in economic difficulties, but ensured that Melanesians became the majority. A new constitution enacted in 1997 was more equitable. Free and peaceful elections in 1999 resulted in a government led by an Indo-Fijian, but a civilian-led coup in 2000 ushered in a prolonged period of political turmoil.
Parliamentary elections held in 2001 provided Fiji with a democratically elected government led by Prime Minister Laisenia QARASE. Reelected in May 2006, QARASE was ousted in a December 2006 military coup led by Commodore Voreqe BAINIMARAMA, who initially appointed himself acting president but in January 2007 became interim prime minister. Following years of political turmoil, long-delayed legislative elections were held in September 2014 that were deemed "credible" by international observers and that resulted in BAINIMARAMA being reelected. He was reelected in November 2018 in elections deemed free and fair.
Government Type: parliamentary republic
Population: 939,535 (July 2021 est.)
Ethnic Groups: Fijian 57.3% (predominantly Melanesian with a Polynesian admixture), Indian 37.6%, Rotuman 1.2%, other 3.9% (European, other Pacific Islanders, Chinese) (2007 census)
Languages: English (official), Fijian (official), Hindustani
Religions: Protestant 45% (Methodist 34.6%, Assembly of God 5.7%, Seventh Day Adventist 3.9%, and Anglican 0.8%), Hindu 27.9%, other Christian 10.4%, Roman Catholic 9.1%, Muslim 6.3%, Sikh 0.3%, other 0.3%, none 0.8% (2007 est.)
Interesting Facts information from the cia.gov website. Read more about Fiji