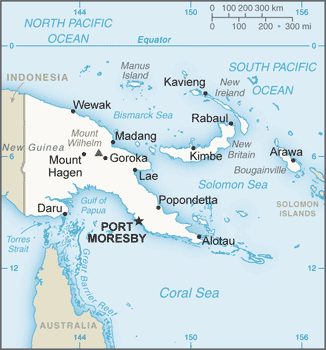 Aglow Leader: Felecia Dobunaba
National Committee President
Capital: Port Moresby
Pray:
Pray for the Aglow groups and leaders to be strengthened.
Pray for all the resources and creativity needed to fulfill the intentions of God in the nation of Papua New Guinea.
Pray for the Aglow prayer group in the Capital city.
Pray for godly government leaders. Blessed is the nation whose God is The Lord, the people whom He has chosen for His own inheritance. Psalm 33:12
Proclaim:
Arise, shine; for your light has come! And the glory of the LORD is risen upon you. For behold, the darkness shall cover the earth, and deep darkness the people; but the LORD will arise over you, and His glory will be seen upon you. Isaiah 60:1,2 (NKJV)
Lift up your heads, O you gates! Lift up, you everlasting doors! And the King of glory shall come in. Who is this King of glory? The Lord of hosts, He is he King of glory. Selah Psalm 24:9-10 (NKJV)
Interesting Facts About Papua New Guinea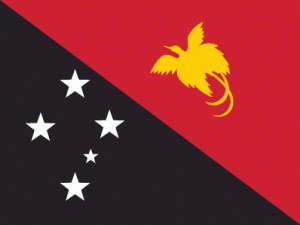 Background: The eastern half of the island of New Guinea – second largest in the world – was divided between Germany (north) and the UK (south) in 1885. The latter area was transferred to Australia in 1902, which occupied the northern portion during World War I and continued to administer the combined areas until independence in 1975.
A nine-year secessionist revolt on the island of Bougainville ended in 1997 after claiming some 20,000 lives. Since 2001, Bougainville has experienced autonomy; a referendum asking the population if they would like independence or greater self rule occurred in November 2019, with almost 98% of voters choosing independence.
Government Type: parliamentary democracy under a constitutional monarchy; a Commonwealth realm
Population: 7,399,757 (July 2021 est.)
Ethnic Groups: Melanesian, Papuan, Negrito, Micronesian, Polynesian
Languages: Tok Pisin (official), English (official), Hiri Motu (official), some 839 indigenous languages spoken (about 12% of the world's total); many languages have fewer than 1,000 speakers
Religions: Protestant 64.3% (Evangelical Lutheran 18.4%, Seventh Day Adventist 12.9%, Pentecostal 10.4%, United Church 10.3%, Evangelical Alliance 5.9%, Anglican 3.2%, Baptist 2.8%, Salvation Army .4%), Roman Catholic 26%, other Christian 5.3%, non-Christian 1.4%, unspecified 3.1% (2011 est.)
Interesting Facts information from the cia.gov website. Read more about Papua New Guinea