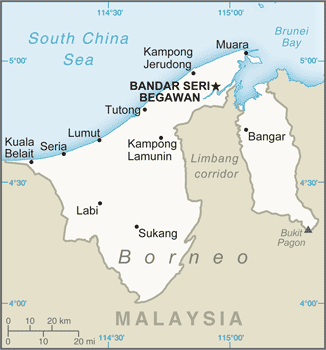 Aglow Status: No Aglow activity
Capital: Bandar Seri Begawan
Pray:
We are praying for Aglow to be affiliated in every nation in the world.  We are very close to reaching that goal.  Let's continue to move forward together, an army in the Spirit, to see Every nation touched, every heart changed.
Pray that an Aglow Prayer Group will be established in the capital city.
Pray for many to arise in Aglow International in Brunei.
Proclaim:
Arise, shine; for your light has come! And the glory of the LORD is risen upon you. For behold, the darkness shall cover the earth, and deep darkness the people; but the LORD will arise over you, and His glory will be seen upon you. Isaiah 60:1,2 (NKJV)
Lift up your heads, O you gates! Lift up, you everlasting doors! And the King of glory shall come in. Who is this King of glory? The Lord of hosts, He is the King of glory. Selah Psalm 24:9-10 (NKJV)
Interesting Facts About Brunei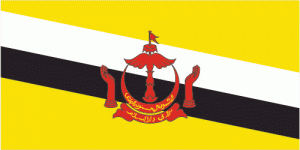 Background: absolute monarchy or sultanateThe Sultanate of Brunei's influence peaked between the 15th and 17th centuries when its control extended over coastal areas of northwest Borneo and the southern Philippines. Brunei subsequently entered a period of decline brought on by internal strife over royal succession, colonial expansion of European powers, and piracy. In 1888, Brunei became a British protectorate; independence was achieved in 1984. The same family has ruled Brunei for over six centuries. Brunei benefits from extensive petroleum and natural gas fields, the source of one of the highest per capita GDPs in the world. In 2017, Brunei celebrated the 50th anniversary of the Sultan Hassanal BOLKIAH's accession to the throne.
Government Type: absolute monarchy or sultanate
Population: 471,103 (July 2021 est.)
Ethnic Groups: Malay 65.7%, Chinese 10.3%, other 24% (2019 est.)
Languages: Malay (Bahasa Melayu) (official), English, Chinese dialects
Religions: Muslim (official) 78.8%, Christian 8.7%, Buddhist 7.8%, other (includes indigenous beliefs) 4.7% (2011 est.)
Interesting Facts information from the cia.gov website. Read more about Brunei