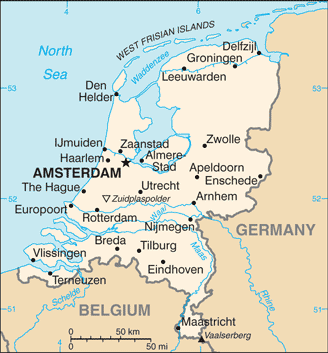 Aglow Leaders:
Phia Kamp
National Board President
Also lives in the Netherlands:
Dianne de Jong
European English Director
Carolyn Jones
European English Assistant
Capital: Amsterdam
Pray:
 Pray for the government and political parties to receive wisdom from God in making plans the land and people of the Netherlands.
Pray for godliness in the government and political leadership to turn the nation away from ungodly values such as abortion, euthanasia, same-sex marriage.  Pray for godly Christian values to be established and taught in the nation.
Pray for unity among national leaders and political parties.  Pray they work together for the benefit of the land and people of the Netherlands.
Ask the Lord of the harvest to send laborers into His harvest.  Matthew 9:38
Proclaim:
Arise and shine in your new identity in Christ, for creation eagerly waits for the revealing of the sons of God.  Romans 8:19; Isaiah 60:1-2
Behold, I will do a new thing.  Now, it shall spring forth.  Shall you not know it?  Isaiah 43:19
Surely His salvation is near to those who fear Him, that glory may dwell in our land!  Psalm 85:9
Interesting Facts About the Netherlands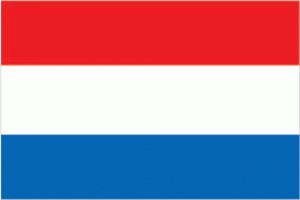 Background: Background: From 1566 to 1648 the Dutch United Provinces successfully fought a war of independence under the leadership of William of Orange.  The war was also fought for freedom of religion against the king of Spain.
During the 17th century the Netherlands became a Republic, and a leading seafaring, commercially-strong power with settlements and colonies around the world.
In the 18th century an economic decline caused great unrest leading to revolts and foreign interventions resulting in annexation by France.  After the defeat of Napoleon in 1813, the Netherlands became united with Belgium. In 1830 the Netherlands became a constitutional monarchy under a descendant of William of Orange.
Neutral in World War I, the Netherlands suffered invasion and occupation by Germany in World War II.  100,000 Dutch Jews were murdered in Nazi concentration camps. After liberation in 1945, economy and trade recovered quickly, and the Netherlands transformed into a modern, industrialized welfare state. The country was a founding member of NATO and the EEC participating in the introduction of the Euro in 2002.
In the post-war period of reconstruction, numerous labor forces from Morocco and Turkey immigrated with their families, and together with refugees asked for asylum, making the Netherlands a multi-colored society.
In 2012 Willem Alexander of Orange succeeded his mother Queen Beatrix as king of the Netherlands.
Government Type: constitutional monarchy
Population: 16,805,037 (July 2013 est.)
Ethnic Groups: Dutch 80.7%, EU 5%, Indonesian 2.4%, Turkish 2.2%, Surinamese 2%, Moroccan 2%, Caribbean 0.8%, other 4.8% (2008 est.)
Languages: Dutch (official), Frisian (official)
Religions: Roman Catholic 30%, Protestant 20% (Dutch Reformed 11%, Calvinist 6%, other Protestant 3%), Muslim 5.8%, other 2.2%, none 42% (2006)
Interesting Facts information from the cia.gov website. Read more about the Netherlands