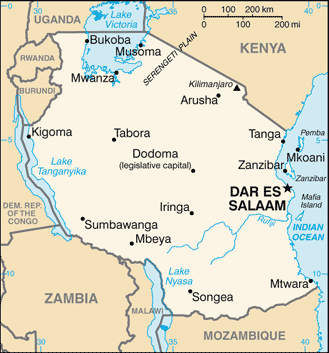 Aglow Leader: Berry Katembo
National Board President
Capital: Dodoma (legislative);
Dar es Salaam
Pray:
Pray for economic and political stability in Tanzania.
Pray for more people to know the Lordship of Jesus and relationship with Him.  Pray they live in the fullness of Christ.
Pray for Tanzania Aglow conferences to capture the hearts of people from different walks of life.  Pray for favor with government authorities, religious leaders and others.
Proclaim:
We proclaim favor upon Aglow Tanzania.
We proclaim salvation through Jesus Christ to Tanzanians of all walks of life.
We proclaim Jesus is Lord in Tanzania!
Interesting Facts About Tanzania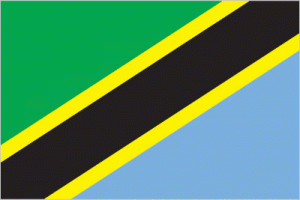 Background: Mainland Tanzania fell under German rule during the late 19th century as part of German East Africa. After World War I, Britain governed the mainland as Tanganyika; the Zanzibar Archipelago remained a separate colonial jurisdiction. Shortly after achieving independence from Britain in the early 1960s, Tanganyika and Zanzibar merged to form the United Republic of Tanzania in 1964. In 1995, the country held its first democratic elections since the 1970s. Zanzibar maintains semi-autonomy and participates in national elections; popular political opposition on the isles led to four contentious elections since 1995, in which the ruling party claimed victory despite international observers' claims of voting irregularities.
Government Type: presidential republic
Population: 62,092,761 (July 2021 est.)
Ethnic Groups: mainland – African 99% (of which 95% are Bantu consisting of more than 130 tribes), other 1% (consisting of Asian, European, and Arab); Zanzibar – Arab, African, mixed Arab and African
Languages: Kiswahili or Swahili (official), Kiunguja (name for Swahili in Zanzibar), English (official, primary language of commerce, administration, and higher education), Arabic (widely spoken in Zanzibar), many local languages
Religions: Christian 61.4%, Muslim 35.2%, folk religion 1.8%, other 0.2%, unaffiliated 1.4% (2010 est.)
Interesting Facts information from the cia.gov website. Read more about Tanzania