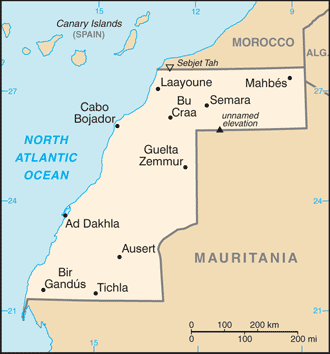 Aglow Status: No Aglow activity
Capital: Laayoune (administrative center)
Pray:
We are praying for Aglow to be affiliated in every nation in the world.  We are very close to reaching that goal.  Let's continue to move forward together, an army in the Spirit, to see Every nation touched, every heart changed.
Pray that an Aglow Prayer Group will be established in the capital city.
Pray for many to arise in Aglow International in Western Sahara.
Proclaim:
Arise, shine; for your light has come!  And the glory of the LORD is risen upon you.  For behold, the darkness shall cover the earth, and deep darkness the people; but the LORD will arise over you, and His glory will be seen upon you.  Isaiah 60:1,2 (NKJV)
Lift up your heads, O you gates! Lift up, you everlasting doors! And the King of glory shall come in. Who is this King of glory? The Lord of hosts, He is the King of glory. Selah Psalm 24:9-10 (NKJV)
Interesting Facts About Western Sahara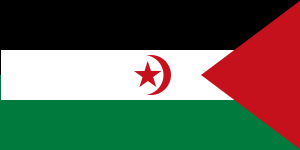 Background: Western Sahara is a disputed territory on the northwest coast and in the Maghreb region of North and West Africa. About 20% of the territory is controlled by the self-proclaimed Sahrawi Arab Democratic Republic, while the remaining 80% of the territory is occupied and administered by neighboring Morocco. Its surface area amounts to 266,000 square kilometres (103,000 sq mi). It is one of the most sparsely populated territories in the world, mainly consisting of desert flatlands. The population is estimated at just over 500,000, of which nearly 40% live in Laayoune, the largest city in Western Sahara.
Occupied by Spain until 1975, Western Sahara has been on the United Nations list of non-self-governing territories since 1963 after a Moroccan demand. It is the most populous territory on that list, and by far the largest in area. In 1965, the United Nations General Assembly adopted its first resolution on Western Sahara, asking Spain to decolonize the territory. One year later, a new resolution was passed by the General Assembly requesting that a referendum be held by Spain on self-determination. In 1975, Spain relinquished the administrative control of the territory to a joint administration by Morocco (which had formally claimed the territory since 1957) and Mauritania. A war erupted between those countries and a Sahrawi nationalist movement, the Polisario Front, which proclaimed the Sahrawi Arab Democratic Republic (SADR) with a government in exile in Tindouf, Algeria. Mauritania withdrew its claims in 1979, and Morocco eventually secured de facto control of most of the territory, including all the major cities and natural resources. The United Nations considers the Polisario Front to be the legitimate representative of the Sahrawi people, and maintains that the Sahrawis have a right to self-determination.
Government Type: legal status of territory and issue of sovereignty unresolved; territory contested by Morocco and Polisario Front (Popular Front for the Liberation of the Saguia el Hamra and Rio de Oro), which in February 1976 formally proclaimed a government-in-exile, the Sahrawi Arab Democratic Republic (SADR), near Tindouf, Algeria, led by President Mohamed ABDELAZIZ
Population: 567,402
Ethnic Groups: Arab, Berber
Languages: Standard Arabic (national), Hassaniya Arabic, Moroccan Arabic
Religions: Muslim
Interesting Facts information from Wikipedia. Read more about Western Sahara