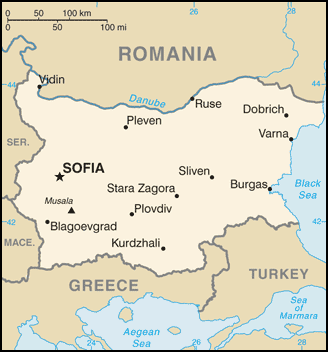 Aglow Leader: Vanya & Pastor Valentin Dutsov
Capital: Sofia
Pray:
Pray for the Aglow groups and leaders to be strengthened.
Pray for all the resources and creativity needed to fulfill the intentions of God in the nation of Bulgaria.
Pray for the Aglow prayer group in the Capital city.
Pray for godly government leaders. Blessed is the nation whose God is The Lord, the people whom He has chosen for His own inheritance. Psalm 33:12
Proclaim:
Arise, shine; for your light has come! And the glory of the LORD is risen upon you. For behold, the darkness shall cover the earth, and deep darkness the people; but the LORD will arise over you, and His glory will be seen upon you. Isaiah 60:1,2 (NKJV)
Lift up your heads, O you gates! Lift up, you everlasting doors! And the King of glory shall come in. Who is this King of glory? The Lord of hosts, He is he King of glory. Selah Psalm 24:9-10 (NKJV)
Interesting Facts About Bulgaria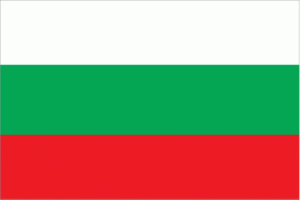 Background: The Bulgars, a Central Asian Turkic tribe, merged with the local Slavic inhabitants in the late 7th century to form the first Bulgarian state. In succeeding centuries, Bulgaria struggled with the Byzantine Empire to assert its place in the Balkans, but by the end of the 14th century the country was overrun by the Ottoman Turks. Northern Bulgaria attained autonomy in 1878 and all of Bulgaria became independent from the Ottoman Empire in 1908. Having fought on the losing side in both World Wars, Bulgaria fell within the Soviet sphere of influence and became a People's Republic in 1946. Communist domination ended in 1990, when Bulgaria held its first multiparty election since World War II and began the contentious process of moving toward political democracy and a market economy while combating inflation, unemployment, corruption, and crime. The country joined NATO in 2004 and the EU in 2007.
Government Type: parliamentary republic
Population: 6,919,180 (July 2021 est.)
Ethnic Groups: Bulgarian 76.9%, Turkish 8%, Romani 4.4%, other 0.7% (including Russian, Armenian, and Vlach), other (unknown) 10% (2011 est.)
Languages: Bulgarian (official) 76.8%, Turkish 8.2%, Romani 3.8%, other 0.7%, unspecified 10.5% (2011 est.)
Religions: Eastern Orthodox 59.4%, Muslim 7.8%, other (including Catholic, Protestant, Armenian Apostolic Orthodox, and Jewish) 1.7%, none 3.7%, unspecified 27.4% (2011 est.)
Interesting Facts information from the cia.gov website. Read more about Bulgaria