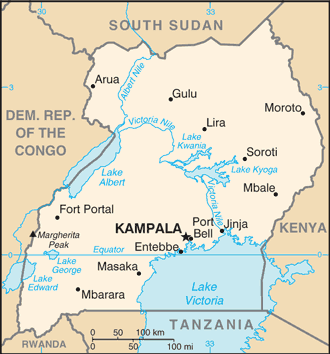 Aglow Leader: Imelda Bwayo
National Board President
Capital: Kampala
Pray:
Pray for the Aglow groups and leaders to be strengthened.
Pray for all the resources and creativity needed to fulfill the intentions of God in the nation of Uganda.
Pray for the Aglow prayer group in the Capital city.
Pray for godly government leaders. Blessed is the nation whose God is The Lord, the people whom He has chosen for His own inheritance. Psalm 33:12
Proclaim:
Arise, shine; for your light has come!  And the glory of the LORD is risen upon you.  For behold, the darkness shall cover the earth, and deep darkness the people; but the LORD will arise over you, and His glory will be seen upon you.  Isaiah 60:1,2 (NKJV)
Lift up your heads, O you gates! Lift up, you everlasting doors! And the King of glory shall come in. Who is this King of glory? The Lord of hosts, He is he King of glory. Selah Psalm 24:9-10 (NKJV)
Interesting Facts About Uganda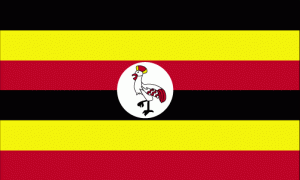 Background: British influence in Uganda began in the 1860s with explorers seeking the source of the Nile and expanded in subsequent decades with various trade agreements and the establishment of the Uganda Protectorate in 1894. The colonial boundaries created by Britain to delimit Uganda grouped together a wide range of ethnic groups with different political systems and cultures. These differences complicated the establishment of a working political community after independence was achieved in 1962.
The dictatorial regime of Idi AMIN (1971-79) was responsible for the deaths of some 300,000 opponents; guerrilla war and human rights abuses under Milton OBOTE (1980-85) claimed at least another 100,000 lives. The rule of Yoweri MUSEVENI since 1986 has brought relative stability and economic growth to Uganda. In December 2017, parliament approved the removal of presidential age limits, thereby making it possible for MUSEVENI to continue standing for office. Uganda faces numerous challenges, however, that could affect future stability, including explosive population growth, power and infrastructure constraints, corruption, underdeveloped democratic institutions, and human rights deficits.
Government Type: presidential republic
Population: 44,712,143 (July 2021 est.)
Ethnic Groups: Baganda 16.5%, Banyankole 9.6%, Basoga 8.8%, Bakiga 7.1%, Iteso 7%, Langi 6.3%, Bagisu 4.9%, Acholi 4.4%, Lugbara 3.3%, other 32.1% (2014 est.)
Languages: English (official language, taught in schools, used in courts of law and by most newspapers and some radio broadcasts), Ganda or Luganda (most widely used of the Niger-Congo languages and the language used most often in the capital), other Niger-Congo languages, Nilo-Saharan languages, Swahili (official), Arabic
Religions: Protestant 45.1% (Anglican 32.0%, Pentecostal/Born Again/Evangelical 11.1%, Seventh Day Adventist 1.7%, Baptist .3%), Roman Catholic 39.3%, Muslim 13.7%, other 1.6%, none 0.2% (2014 est.)
Interesting Facts information from the cia.gov website. Read more about Uganda