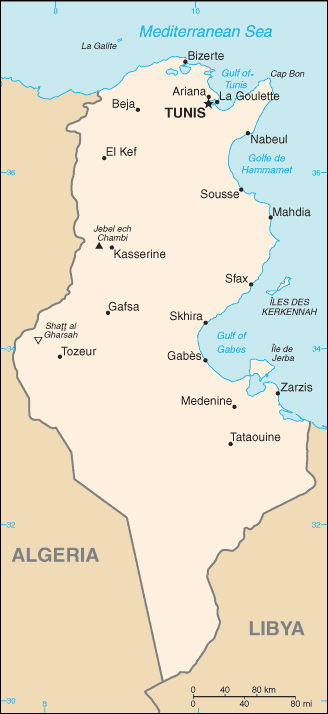 Aglow Status: Sparks of Interest
Capital: Tunis
Pray:
Pray for Aglow groups to be established.
Pray for Aglow leaders to be developed.
Pray for all the resources and creativity needed to fulfill the intentions of God in the nation of Tunisia.
Pray for an Aglow prayer group to be established in the Capital city.
Pray for godly government leaders. Blessed is the nation whose God is The Lord, the people whom He has chosen for His own inheritance. Psalm 33:12
Proclaim:
Arise, shine; for your light has come!  And the glory of the LORD is risen upon you.  For behold, the darkness shall cover the earth, and deep darkness the people; but the LORD will arise over you, and His glory will be seen upon you.  Isaiah 60:1,2 (NKJV)
Lift up your heads, O you gates! Lift up, you everlasting doors! And the King of glory shall come in. Who is this King of glory? The Lord of hosts, He is the King of glory. Selah Psalm 24:9-10 (NKJV)
Interesting Facts About Tunisia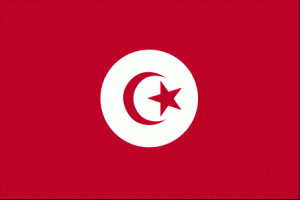 Background: Tunisia has been the nexus of many different colonizations including those of the Phoenicians (as early as the 12 century B.C.), the Carthaginians, Romans, Vandals, Byzantines, various Arab and Berber kingdoms, and the Ottomans (16th to late 19th centuries). Rivalry between French and Italian interests in Tunisia culminated in a French invasion in 1881 and the creation of a protectorate. Agitation for independence in the decades following World War I was finally successful in convincing the French to recognize Tunisia as an independent state in 1956. The country's first president, Habib BOURGUIBA, established a strict one-party state. He dominated the country for 31 years, repressing Islamic fundamentalism and establishing rights for women unmatched by any other Arab nation.
In November 1987, BOURGUIBA was removed from office and replaced by Zine el Abidine BEN ALI in a bloodless coup. Street protests that began in Tunis in December 2010 over high unemployment, corruption, widespread poverty, and high food prices escalated in January 2011, culminating in rioting that led to hundreds of deaths. On 14 January 2011, the same day BEN ALI dismissed the government, he fled the country, and by late January 2011, a "national unity government" was formed.
Elections for the new Constituent Assembly were held in late October 2011, and in December, it elected human rights activist Moncef MARZOUKI as interim president. The Assembly began drafting a new constitution in February 2012 and, after several iterations and a months-long political crisis that stalled the transition, ratified the document in January 2014. Parliamentary and presidential elections for a permanent government were held at the end of 2014. Beji CAID ESSEBSI was elected as the first president under the country's new constitution. Following ESSEBSI's death in office in July 2019, Tunisia moved its scheduled presidential election forward two months and after two rounds of voting, Kais SAIED was sworn in as president in October 2019. Tunisia also held legislative elections on schedule in October 2019. SAIED's term, as well as that of Tunisia's 217-member parliament, expires in 2024.
Government Type: parliamentary republic
Population: 11,811,335 (July 2021 est.)
Ethnic Groups: Arab 98%, European 1%, Jewish and other 1%
Languages: Arabic (official, one of the languages of commerce), French (commerce), Berber (Tamazight)
Religions: Muslim (official; Sunni) 99.1%, other (includes Christian, Jewish, Shia Muslim, and Baha'i) 1%
Interesting Facts information from the cia.gov website. Read more about Tunisia