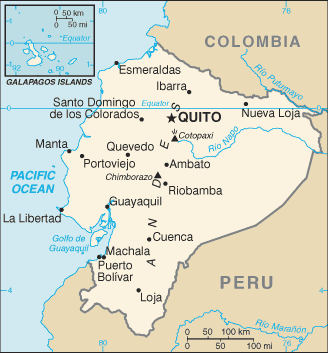 Aglow Leader: Gladys Mazzini
National Board President
Capital: Quito
Pray:
Pray for the Aglow groups and leaders to be strengthened.
Pray for all the resources and creativity needed to fulfill the intentions of God in the nation of Ecuador.
Pray for the Aglow prayer group in the Capital city.
Pray for godly government leaders. Blessed is the nation whose God is The Lord, the people whom He has chosen for His own inheritance. Psalm 33:12
Proclaim:
Arise, shine; for your light has come! And the glory of the LORD is risen upon you. For behold, the darkness shall cover the earth, and deep darkness the people; but the LORD will arise over you, and His glory will be seen upon you. Isaiah 60:1,2 (NKJV)
Lift up your heads, O you gates! Lift up, you everlasting doors! And the King of glory shall come in. Who is this King of glory? The Lord of hosts, He is he King of glory. Selah Psalm 24:9-10 (NKJV)
Interesting Facts About Ecuador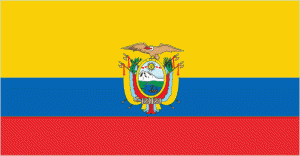 Background: What is now Ecuador formed part of the northern Inca Empire until the Spanish conquest in 1533. Quito became a seat of Spanish colonial government in 1563 and part of the Viceroyalty of New Granada in 1717. The territories of the Viceroyalty – New Granada (Colombia), Venezuela, and Quito – gained their independence between 1819 and 1822 and formed a federation known as Gran Colombia. When Quito withdrew in 1830, the traditional name was changed in favor of the "Republic of the Equator."
Between 1904 and 1942, Ecuador lost territories in a series of conflicts with its neighbors. A border war with Peru that flared in 1995 was resolved in 1999. Although Ecuador marked 30 years of civilian governance in 2004, the period was marred by political instability. Protests in Quito contributed to the mid-term ouster of three of Ecuador's last four democratically elected presidents. In late 2008, voters approved a new constitution, Ecuador's 20th since gaining independence. General elections were held in April 2021, and voters elected Guillermo LASSO president; he will take office on 24 May 2021.
Government Type: presidential republic
Population: 17,093,159 (July 2021 est.)
Ethnic Groups: Mestizo (mixed Amerindian and White) 71.9%, Montubio 7.4%, Amerindian 7%, White 6.1%, Afroecuadorian 4.3%, Mulatto 1.9%, Black 1%, other 0.4% (2010 est.)
Languages: Spanish (Castilian) 93% (official), Quechua 4.1%, other indigenous 0.7%, foreign 2.2% (2010 est.)
Religions: Roman Catholic 74%, Evangelical 10.4%, Jehovah's Witness 1.2%, other 6.4% (includes Mormon, Buddhist, Jewish, Spiritualist, Muslim, Hindu, indigenous, African American, Pentecostal), atheist 7.9%, agnostic 0.1% (2012 est.)
Interesting Facts information from the cia.gov website. Read more about Ecuador