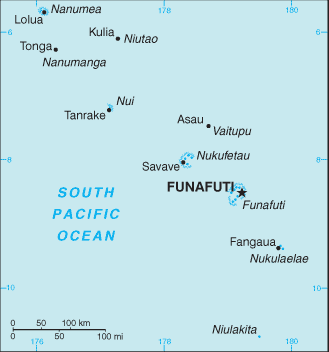 Aglow Status: No Aglow presence
Capital: Funafuti
Pray:
We are praying for Aglow to be affiliated in every nation in the world. We are very close to reaching that goal. Let's continue to move forward together, an army in the Spirit, to see Every nation touched, every heart changed.
Pray that an Aglow Prayer Group will be established in the capital city.
Pray for many to arise in Aglow International in Tuvalu
Proclaim:
Arise, shine; for your light has come! And the glory of the LORD is risen upon you. For behold, the darkness shall cover the earth, and deep darkness the people; but the LORD will arise over you, and His glory will be seen upon you. Isaiah 60:1, 2 (NKJV)
Lift up your heads, O you gates! Lift up, you everlasting doors! And the King of glory shall come in. Who is this King of glory? The Lord of hosts, He is the King of glory. Psalm 24:9-10 (NKJV)
Interesting Facts About Tuvalu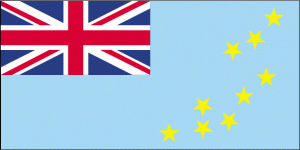 Background: In 1974, ethnic differences within the British colony of the Gilbert and Ellice Islands caused the Polynesians of the Ellice Islands to vote for separation from the Micronesians of the Gilbert Islands. The following year, the Ellice Islands became the separate British colony of Tuvalu. Independence was granted in 1978. In 2000, Tuvalu negotiated a contract leasing its Internet domain name ".tv" for $50 million in royalties over a 12-year period. The agreement was subsequently renegotiated but details were not disclosed. Tuvalu hosted the Pacific Islands Forum Leaders Meeting in August 2019.
Government Type: parliamentary democracy under a constitutional monarchy; a Commonwealth realm
Population: 11,448 (July 2021 est.)
Ethnic Groups: Tuvaluan 86.8%, Tuvaluan/I-Kiribati 5.6%, Tuvaluan/other 6.7%, other 0.9% (2012 est.)
Languages: Tuvaluan (official), English (official), Samoan, Kiribati (on the island of Nui)
Religions: Protestant 92.4% (Congregational Christian Church of Tuvalu 85.7%, Brethren 3%, Seventh Day Adventist 2.8%, Assemblies of God .9%), Baha'i 2%, Jehovah's Witness 1.3%, Mormon 1%, other 3.1%, none 0.2% (2012 est.)
Interesting Facts information from the cia.gov website. Read more about Tuvalu