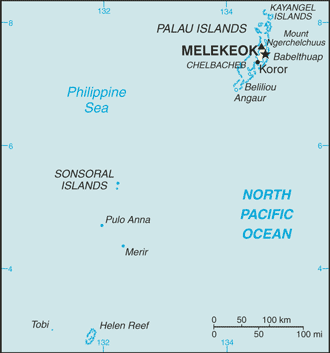 Aglow Status: No Aglow presence
Capital: Melekeok
Pray:
We are praying for Aglow to be affiliated in every nation in the world. We are very close to reaching that goal. Let's continue to move forward together, an army in the Spirit, to see Every nation touched, every heart changed.
Pray that an Aglow Prayer Group will be established in the capital city.
Pray for many to arise in Aglow International in Palau.
Proclaim:
Arise, shine; for your light has come! And the glory of the LORD is risen upon you. For behold, the darkness shall cover the earth, and deep darkness the people; but the LORD will arise over you, and His glory will be seen upon you. Isaiah 60:1, 2 (NKJV)
Lift up your heads, O you gates! Lift up, you everlasting doors! And the King of glory shall come in. Who is this King of glory? The Lord of hosts, He is the King of glory. Selah Psalm 24:9-10 (NKJV)
Interesting Facts About Palau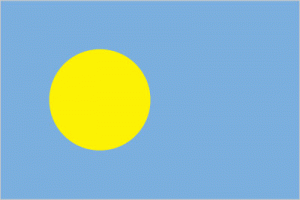 Background: After three decades as part of the UN Trust Territory of the Pacific under US administration, this westernmost cluster of the Caroline Islands opted for independence in 1978 rather than join the Federated States of Micronesia. A Compact of Free Association with the US was approved in 1986 but not ratified until 1993. It entered into force the following year when the islands gained independence.
Government Type: presidential republic in free association with the US
Population: 21,613 (July 2021 est.)
Ethnic Groups: Palauan (Micronesian with Malayan and Melanesian admixtures) 73%, Carolinian 2%, Asian 21.7%, caucasian 1.2%, other 2.1% (2015 est.)
Languages: Palauan (official on most islands) 65.2%, other Micronesian 1.9%, English (official) 19.1%, Filipino 9.9%, Chinese 1.2%, other 2.8% (2015 est.)
Religions: Roman Catholic 45.3%, Protestant 34.9% (includes Evangelical 26.4%, Seventh Day Adventist 6.9%, Assembly of God .9%, Baptist .7%), Modekngei 5.7% (indigenous to Palau), Muslim 3%, Mormon 1.5%, other 9.7% (2015 est.)
Interesting Facts information from the cia.gov website. Read more about Palau