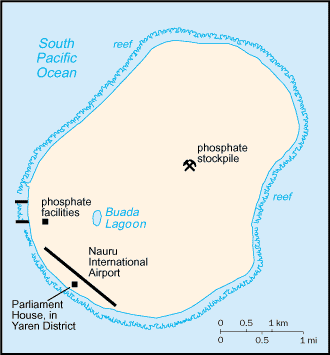 Aglow Status: No Aglow presence
Capital: no official capital; government offices in Yaren District
Pray:
We are praying for Aglow to be affiliated in every nation in the world. We are very close to reaching that goal. Let's continue to move forward together, an army in the Spirit, to see Every nation touched, every heart changed.
Pray that an Aglow Prayer Group will be established in the capital city.
Pray for many to arise in Aglow International in Nauru.
Proclaim:
Arise, shine; for your light has come! And the glory of the LORD is risen upon you. For behold, the darkness shall cover the earth, and deep darkness the people; but the LORD will arise over you, and His glory will be seen upon you. Isaiah 60:1, 2 (NKJV)
Lift up your heads, O you gates! Lift up, you everlasting doors! And the King of glory shall come in. Who is this King of glory? The Lord of hosts, He is the King of glory. Selah Psalm 24:9-10 (NKJV)
Interesting Facts About Nauru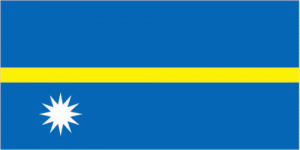 Background: The exact origins of the Nauruans are unclear since their language does not resemble any other in the Pacific region. Germany annexed the island in 1888. A German-British consortium began mining the island's phosphate deposits early in the 20th century. Australian forces occupied Nauru in World War I; it subsequently became a League of Nations mandate. After the Second World War – and a brutal occupation by Japan – Nauru became a UN trust territory. It achieved independence in 1968 and became one of the richest countries in the world because of its extensive phosphate stocks; however, the phosphate was depleted in the early 1980s and the quality of life began to decline. In 2001, an Australian offshore refugee processing center was opened in Nauru, providing an economic lifeline. Nauru is one of Taiwan's few remaining diplomatic partners, and in 2008, Nauru recognized the breakaway Georgian republics of Abkhazia and South Ossetia.
Government Type: parliamentary republic
Population: 9,770 (July 2021 est.)
Ethnic Groups: Nauruan 88.9%, part Nauruan 6.6%, I-Kiribati 2%, other 2.5% (2007 est.)
Languages: Protestant 60.4% (includes Nauru Congregational 35.7%, Assembly of God 13%, Nauru Independent Church 9.5%, Baptist 1.5%, and Seventh Day Adventist 0.7%), Roman Catholic 33%, other 3.7%, none 1.8%, unspecified 1.1% (2011 est.)Nauruan 93% (official, a distinct Pacific Island language), English 2% (widely understood, spoken, and used for most government and commercial purposes), other 5% (includes I-Kiribati 2% and Chinese 2%) (2011 est.)
Religions: Protestant 45.8% (Nauru Congregational 35.4%, Nauru Independent Church 10.4%), Roman Catholic 33.2%, other 14.1%, none 4.5%, unspecified 2.4% (2002 census)
Interesting Facts information from the cia.gov website. Read more about Nauru