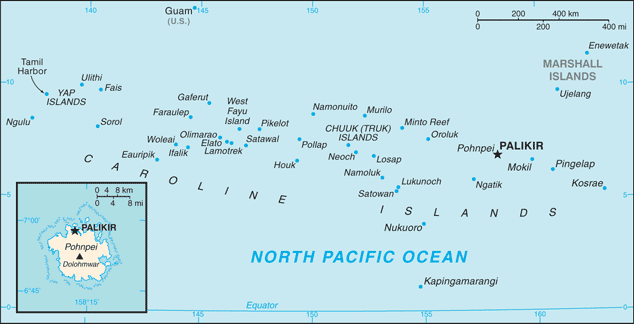 Aglow Status:
No Aglow presence
Capital: Palikir
Pray:
We are praying for Aglow to be affiliated in every nation in the world. We are very close to reaching that goal. Let's continue to move forward together, an army in the Spirit, to see Every nation touched, every heart changed.
Pray that an Aglow Prayer Group will be established in the capital city.
Pray for many to arise in Aglow International in Micronesia.
Proclaim:
Arise, shine; for your light has come! And the glory of the LORD is risen upon you. For behold, the darkness shall cover the earth, and deep darkness the people; but the LORD will arise over you, and His glory will be seen upon you. Isaiah 60:1, 2 (NKJV)
Lift up your heads, O you gates! Lift up, you everlasting doors! And the King of glory shall come in. Who is this King of glory? The Lord of hosts, He is the King of glory. Selah Psalm 24:9-10 (NKJV)
Interesting Facts About Micronesia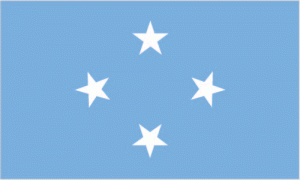 Background: The Caroline Islands are a widely scattered archipelago in the western Pacific Ocean; they became part of a UN Trust Territory under US administration following World War II. The eastern four island groups adopted a constitution in 1979 and chose to become the Federated States of Micronesia (FSM). (The westernmost island group became Palau.) Independence came in 1986 under a Compact of Free Association (COFA) with the US, which was amended in 2004. The COFA has been a force for stability and democracy in the FSM since it came into force in 1986. Present concerns include economic uncertainty after 2023 when direct US economic assistance is scheduled to end, large-scale unemployment, overfishing, overdependence on US foreign aid, and state perceptions of inequitable allocation of US aid.
As a signatory to the COFA with the US, eligible Micronesians can live, work, and study in any part of the US and its territories without a visa – this privilege reduces stresses on the island economy and the environment. Micronesians serve in the US armed forces and military recruiting from the Federated States of Micronesia, per capita, is higher than many US states.
Government Type: federal republic in free association with the US
Population: 101,675 (July 2021 est.)
Ethnic Groups: Chuukese/Mortlockese 49.3%, Pohnpeian 29.8%, Kosraean 6.3%, Yapese 5.7%, Yap outer islanders 5.1%, Polynesian 1.6%, Asian 1.4%, other 0.8% (2010 est.)
Languages: English (official and common language), Chuukese, Kosrean, Pohnpeian, Yapese, Ulithian, Woleaian, Nukuoro, Kapingamarangi
Religions: Roman Catholic 54.7%, Protestant 41.1% (includes Congregational 38.5%, Baptist 1.1%, Seventh Day Adventist 0.8%, Assembly of God 0.7%), Mormon 1.5%, other 1.9%, none 0.7%, unspecified 0.1% (2010 est.)
Interesting Facts information from the cia.gov website. Read more about Micronesia