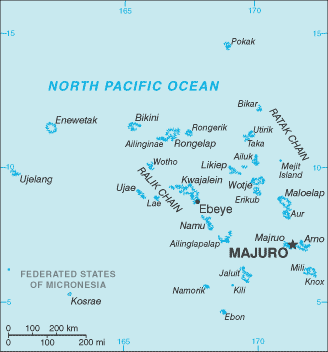 Aglow Status: No Aglow presence
Capital: Majuro
Pray:
We are praying for Aglow to be affiliated in every nation in the world. We are very close to reaching that goal. Let's continue to move forward together, an army in the Spirit, to see Every nation touched, every heart changed.
Pray that an Aglow Prayer Group will be established in the capital city.
Pray for many to arise in Aglow International in the Marshall Islands.
Proclaim:
Arise, shine; for your light has come! And the glory of the LORD is risen upon you. For behold, the darkness shall cover the earth, and deep darkness the people; but the LORD will arise over you, and His glory will be seen upon you. Isaiah 60:1, 2 (NKJV)
Lift up your heads, O you gates! Lift up, you everlasting doors! And the King of glory shall come in. Who is this King of glory? The Lord of hosts, He is the King of glory. Selah Psalm 24:9-10 (NKJV)
Interesting Facts About the Marshall Islands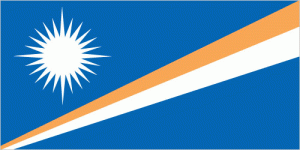 Background: After almost four decades under US administration as the easternmost part of the UN Trust Territory of the Pacific Islands, the Marshall Islands attained independence in 1986 under a Compact of Free Association. Compensation claims continue as a result of US nuclear testing conducted on some of the atolls between 1947 and 1962 (67 tests total). The Marshall Islands hosts the US Army Kwajalein Atoll Reagan Missile Test Site, a key installation in the US missile defense network. Kwajalein also hosts one of four dedicated ground antennas that assist in the operation of the Global Positioning System (GPS) navigation system (the others are at Cape Canaveral, Florida (US), on Ascension (Saint Helena, Ascension, and Tristan da Cunha), and at Diego Garcia (British Indian Ocean Territory).
Government Type: mixed presidential-parliamentary system in free association with the US
Population: 78,831 (July 2021 est.)
Ethnic Groups: Marshallese 92.1%, mixed Marshallese 5.9%, other 2% (2006 est.)
Languages: Marshallese (official) 98.2%, other languages 1.8% (1999 census)
Religions: Protestant 80.5% (United Church of Christ 47%, Assembly of God 16.2%, Bukot Nan Jesus 5.4%, Full Gospel 3.3%, Reformed Congressional Church 3%, Salvation Army 1.9%, Seventh Day Adventist 1.4%, Meram in Jesus 1.2%, other Protestant 1.1%), Roman Catholic 8.5%, Mormon 7%, Jehovah's Witness 1.7%, other 1.2%, none 1.1% (2011 est.)
Interesting Facts information from the cia.gov website. Read more about the Marshall Islands