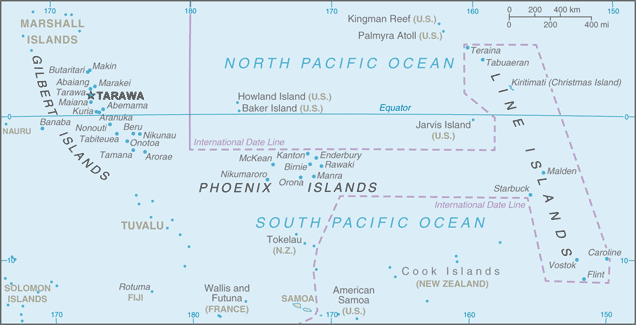 Aglow Status:
No Aglow presence
Capital: Tarawa
Pray:
We are praying for Aglow to be affiliated in every nation in the world. We are very close to reaching that goal. Let's continue to move forward together, an army in the Spirit, to see Every nation touched, every heart changed.
Pray that an Aglow Prayer Group will be established in the capital city.
Pray for many to arise in Aglow International in Kiribati.
Proclaim:
Arise, shine; for your light has come! And the glory of the LORD is risen upon you. For behold, the darkness shall cover the earth, and deep darkness the people; but the LORD will arise over you, and His glory will be seen upon you. Isaiah 60:1, 2 (NKJV)
Lift up your heads, O you gates! Lift up, you everlasting doors! And the King of glory shall come in. Who is this King of glory? The Lord of hosts, He is the King of glory. Selah Psalm 24:9-10 (NKJV)
Interesting Facts About Kiribati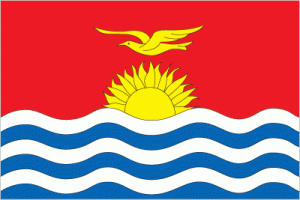 Background: The Gilbert Islands became a British protectorate in 1892 and a colony in 1915; they were captured by the Japanese in the Pacific War in 1941. The islands of Makin and Tarawa were the sites of major US amphibious victories over entrenched Japanese garrisons in 1943.
The Gilbert Islands were granted self-rule by the UK in 1971 and complete independence in 1979 under the new name of Kiribati. The US relinquished all claims to the sparsely inhabited Phoenix and Line Island groups in a 1979 treaty of friendship with Kiribati. Kiribati joined the UN in 1999 and has been an active participant in international efforts to combat climate change.
Government Type: presidential republic
Population: 113,001 (July 2021 est.)
Ethnic Groups: I-Kiribati 96.2%, I-Kiribati/mixed 1.8%, Tuvaluan 0.2%, other 1.8% (2015 est.)
Languages: I-Kiribati, English (official)
Religions: Roman Catholic 57.3%, Kiribati Uniting Church 31.3%, Mormon 5.3%, Baha'i 2.1%, Seventh Day Adventist 1.9%, other 2.1% (2015 est.)
Interesting Facts information from the cia.gov website. Read more about Kiribati