Aglow Status: Restricted
(The term "Restricted Nation" as used in Aglow is a nation where it is difficult or dangerous to be a Christian. Therefore the status of Aglow in nations indicated as Restricted is withheld.)
Capital: Kuwait City
Pray:
Pray for all the resources and creativity needed to fulfill the intentions of God in the nation of Kuwait.
Pray for godly government leaders. Blessed is the nation whose God is The Lord, the people whom He has chosen for His own inheritance. Psalm 33:12
Proclaim:
Arise, shine; for your light has come! And the glory of the LORD is risen upon you. For behold, the darkness shall cover the earth, and deep darkness the people; but the LORD will arise over you, and His glory will be seen upon you. Isaiah 60:1,2 (NKJV)
Lift up your heads, O you gates! Lift up, you everlasting doors! And the King of glory shall come in. Who is this King of glory? The Lord of hosts, He is the King of glory. Selah Psalm 24:9-10 (NKJV)
Interesting Facts About Kuwait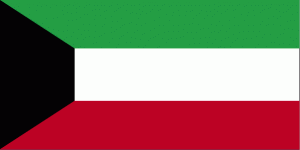 Background: Kuwait has been ruled by the AL-SABAH dynasty since the 18th century. The threat of Ottoman invasion in 1899 prompted Amir Mubarak AL-SABAH to seek protection from Britain, ceding foreign and defense responsibility to Britain until 1961, when the country attained its independence. Kuwait was attacked and overrun by Iraq in August 1990. Following several weeks of aerial bombardment, a US-led UN coalition began a ground assault in February 1991 that liberated Kuwait in four days. In 1992, the Amir reconstituted the parliament that he had dissolved in 1986. Amid the 2010-11 uprisings and protests across the Arab world, stateless Arabs, known as Bidoon, staged small protests in early 2011 demanding citizenship, jobs, and other benefits available to Kuwaiti nationals. Other demographic groups, notably Islamists and Kuwaitis from tribal backgrounds, soon joined the growing protest movements, which culminated in late 2011 with the resignation of the prime minister amidst allegations of corruption. Demonstrations renewed in late 2012 in response to an amiri decree amending the electoral law that lessened the voting power of the tribal blocs.
An opposition coalition of Sunni Islamists, tribal populists, and some liberals, largely boycotted legislative elections in 2012 and 2013, which ushered in a legislature more amenable to the government's agenda. Faced with the prospect of painful subsidy cuts, oppositionists and independents actively participated in the November 2016 election, winning nearly half of the seats but a cohesive opposition alliance largely ceased to exist with the 2016 election and the opposition became increasingly factionalized. Since coming to power in 2006, the Amir has dissolved the National Assembly on seven occasions (the Constitutional Court annulled the Assembly elections in June 2012 and again in June 2013) and shuffled the cabinet over a dozen times, usually citing political stagnation and gridlock between the legislature and the government.
Government Type: constitutional monarchy (emirate)
Population: 3,032,065 (July 2021 est.)
Ethnic Groups: Kuwaiti 30.4%, other Arab 27.4%, Asian 40.3%, African 1%, other .9% (includes European, North American, South American, and Australian) (2018 est.)
Languages: Arabic (official), English widely spoken
Religions: Muslim (official) 74.6%, Christian 18.2%, other and unspecified 7.2% (2013 est.)
Interesting Facts information from the cia.gov website. Read more about Kuwait