Anti-Semitism and anti-Semitic acts reached record highs around the world in 2018, according to a new report from Israel's Ministry of Diaspora Affairs released January 2019.
A CNN news source reported, "a quarter of Europeans polled believe Jews have too much influence in business and finance. Nearly one in four said Jews have too much influence in conflict and wars across the world" (November 2018). The CNN survey also showed an alarming lack of knowledge of the Holocaust particularly among those aged 18 – 34; one in five said they never heard of it. Those surveyed included people from Austria, France, Germany, Hungary, Poland and Sweden. In the United States 10% of adults were not sure that they had ever heard about the Holocaust. Among millennials it increased to 20%.
Pray and Proclaim:
Pray that truth about historical events such as the Holocaust is taught in schools and discussed by political commentators throughout the world.
Drop spiritual bombs of truth on the lies that are propagated about Israel and the Jewish people.
Declare understanding and repentance among any Christians throughout the world who have received teachings filled with Replacement Theology and Anti-Semitism. Lord, let Your Church be Your voice of truth about Israel and the Jewish people.
Decree that nations align with God's promises to Israel and the Jewish people.
Proclaim that there is increased understanding throughout the world regarding the contributions of the Jewish people to science, inventions, medicine, technology, agriculture, ecology, arts – contributions which have helped form the advancements we all have as benefits in our lives.
I will bless those who bless you, And the one who curses you I will curse. And in you all the families of the earth will be blessed. – Genesis 12:3
Go to the Aglow Israel Facebook Page for current updates on Israel
Interesting Facts About Israel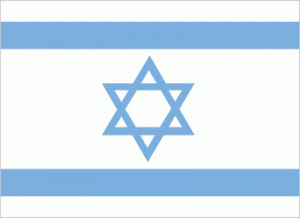 Background: The State of Israel was declared in 1948, after Britain withdrew from its mandate of Palestine. The UN proposed partitioning the area into Arab and Jewish states, and Arab armies that rejected the UN plan were defeated. Israel was admitted as a member of the UN in 1949 and saw rapid population growth, primarily due to migration from Europe and the Middle East, over the following years.
Israel fought wars against its Arab neighbors in 1967 and 1973, followed by peace treaties with Egypt in 1979 and Jordan in 1994. Israel took control of the West Bank and Gaza Strip in the 1967 war, and subsequently administered those territories through military authorities. Israel and Palestinian officials signed a number of interim agreements in the 1990s that created an interim period of Palestinian self-rule in the West Bank and Gaza. Israel withdrew from Gaza in 2005. While the most recent formal efforts to negotiate final status issues occurred in 2013-2014, the US continues its efforts to advance peace. Immigration to Israel continues, with 28,600 new immigrants, mostly Jewish, in 2016. The Israeli economy has undergone a dramatic transformation in the last 25 years, led by cutting-edge, high-tech sectors.
Offshore gas discoveries in the Mediterranean, most notably in the Tamar and Leviathan gas fields, place Israel at the center of a potential regional natural gas market. However, longer-term structural issues such as low labor force participation among minority populations, low workforce productivity, high costs for housing and consumer staples, and a lack of competition, remain a concern for many Israelis and an important consideration for Israeli politicians. Prime Minister Benjamin NETANYAHU has led the Israeli Government since 2009; he formed a center-right coalition following the 2015 elections. Three Knesset elections held in April and September 2019 and March 2020 all failed to form a new government.
The political stalemate was finally resolved in April 2020 when NETANYAHU and Blue and White party leader Benny GANTZ signed an agreement to form a coalition government. Under the terms of the agreement, NETANYAHU would remain as prime minister until October 2021 when GANTZ would succeed him. Israel signed normalization agreements – brokered by the US – with Bahrain, the United Arab Emirates, and Morocco in late 2020 and with Sudan in early 2021.
Government Type: parliamentary democracy
Population: 8,787,045 (includes populations of the Golan Heights or Golan Sub-District and also East Jerusalem, which was annexed by Israel after 1967) (July 2021 est.)
Ethnic Groups: Jewish 74.4% (of which Israel-born 76.9%, Europe/America/Oceania-born 15.9%, Africa-born 4.6%, Asia-born 2.6%), Arab 20.9%, other 4.7% (2018 est.)
Languages: Jewish 74.3%, Muslim 17.8%, Christian 1.9%, Druze 1.6%, other 4.4% (2018 est.)Hebrew (official), Arabic (special status under Israeli law), English (most commonly used foreign language)
Religions: Jewish 75.1%, Muslim 17.4%, Christian 2%, Druze 1.6%, other 3.9% (2012 est.)
Interesting Facts information from the cia.gov website. Read more about Israel