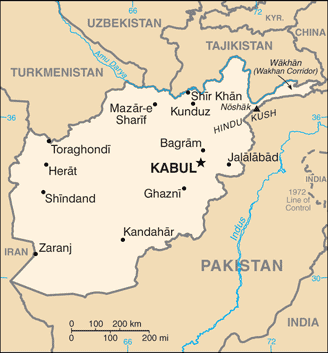 Aglow Status: Restricted
(The term "Restricted Nation" as used in Aglow is a nation where it is difficult or dangerous to be a Christian. Therefore the status of Aglow in nations indicated as Restricted is withheld.)
Capital: Kabul
Pray:
Pray for all the resources and creativity needed to fulfill the intentions of God in the nation of Afghanistan.
Pray for godly government leaders. Blessed is the nation whose God is The Lord, the people whom He has chosen for His own inheritance. Psalm 33:12
Proclaim:
• Arise, shine; for your light has come! And the glory of the LORD is risen upon you. For behold, the darkness shall cover the earth, and deep darkness the people; but the LORD will arise over you, and His glory will be seen upon you. Isaiah 60:1,2 (NKJV)
• Lift up your heads, O you gates! Lift up, you everlasting doors! And the King of glory shall come in. Who is this King of glory? The Lord of hosts, He is the King of glory. Selah Psalm 24:9-10 (NKJV)
Interesting Facts About Afghanistan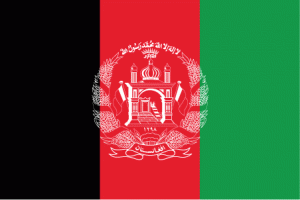 Background:
Ahmad Shah DURRANI unified the Pashtun tribes and founded Afghanistan in 1747. The country served as a buffer between the British and Russian Empires until it won independence from national British control in 1919. A brief experiment in democracy ended in a 1973 coup and a 1978 communist counter-coup. The Soviet Union invaded in 1979 to support the tottering Afghan communist regime, touching off a long and destructive war. The USSR withdrew in 1989 under relentless pressure by internationally supported anti-communist mujahedin rebels.
A series of subsequent civil wars saw Kabul finally fall in 1996 to the Taliban, a hardline Pakistani-sponsored movement that emerged in 1994 to end the country's civil war and anarchy. Following the 11 September 2001 terrorist attacks, a US, Allied, and anti-Taliban Northern Alliance military action toppled the Taliban for sheltering Osama BIN LADIN. The UN-sponsored Bonn Conference in 2001 established a process for political reconstruction that included the adoption of a new constitution, a presidential election in 2004, and National Assembly elections in 2005.
In December 2004, Hamid KARZAI became the first democratically elected president of Afghanistan and the National Assembly was inaugurated the following December. KARZAI was re-elected in August 2009 for a second term. Despite gains toward building a stable central government, a resurgent Taliban and continuing provincial instability – particularly in the south and the east – remain serious challenges for the Afghan Government.
Government Type: Islamic republic
Population: 37,466,414 (July 2021 est.)
Ethnic Groups: Pashtun, Tajik, Hazara, Uzbek, other (includes smaller numbers of Baloch, Turkmen, Nuristani, Pamiri, Arab, Gujar, Brahui, Qizilbash, Aimaq, Pashai, and Kyrghyz) (2015)
Languages: Afghan Persian or Dari (official) 78% (Dari functions as the lingua franca), Pashto (official) 50%, Uzbek 10%, English 5%, Turkmen 2%, Urdu 2%, Pashayi 1%, Nuristani 1%, Arabic 1%, Balochi 1%, other <1% (2017 est.)
 Religions: Muslim 99.7% (Sunni 84.7 – 89.7%, Shia 10 – 15%), other 0.3% (2009 est.)
Interesting Facts information from the cia.gov website. Read more about Afghanistan