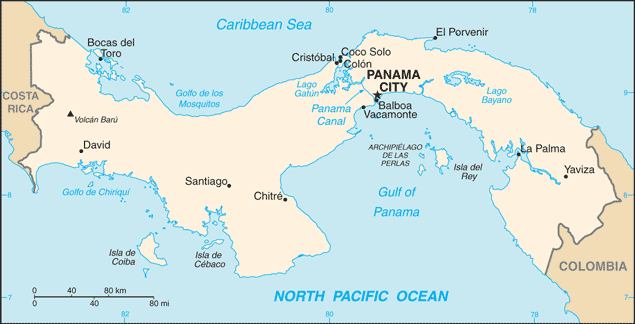 Aglow Leader:
Rosa Maria de Jaen
National Board President
Capital: Panama City
Pray:
Pray for the Aglow groups and leaders to be strengthened.
Pray for all the resources and creativity needed to fulfill the intentions of God in the nation of Panama.
Pray for the Aglow prayer group in the Capital city.
Pray for godly government leaders. Blessed is the nation whose God is The Lord, the people whom He has chosen for His own inheritance. Psalm 33:12
Proclaim:
Arise, shine; for your light has come! And the glory of the LORD is risen upon you. For behold, the darkness shall cover the earth, and deep darkness the people; but the LORD will arise over you, and His glory will be seen upon you. Isaiah 60:1,2 (NKJV)
Lift up your heads, O you gates! Lift up, you everlasting doors! And the King of glory shall come in. Who is this King of glory? The Lord of hosts, He is he King of glory. Selah Psalm 24:9-10 (NKJV)
Interesting Facts About Panama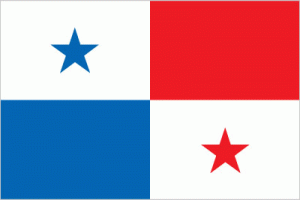 Background: Explored and settled by the Spanish in the 16th century, Panama broke with Spain in 1821 and joined a union of Colombia, Ecuador, and Venezuela – named the Republic of Gran Colombia. When the latter dissolved in 1830, Panama remained part of Colombia. With US backing, Panama seceded from Colombia in 1903 and promptly signed a treaty with the US allowing for the construction of a canal and US sovereignty over a strip of land on either side of the structure (the Panama Canal Zone). The Panama Canal was built by the US Army Corps of Engineers between 1904 and 1914. In 1977, an agreement was signed for the complete transfer of the Canal from the US to Panama by the end of the century. Certain portions of the Zone and increasing responsibility over the Canal were turned over in the subsequent decades. With US help, dictator Manuel NORIEGA was deposed in 1989. The entire Panama Canal, the area supporting the Canal, and remaining US military bases were transferred to Panama by the end of 1999. An ambitious expansion project to more than double the Canal's capacity – by allowing for more Canal transits and larger ships – was carried out between 2007 and 2016.
Government Type: presidential republic
Population: 3,928,646 (July 2021 est.)
Ethnic Groups: Mestizo (mixed Amerindian and White) 65%, Native American 12.3% (Ngabe 7.6%, Kuna 2.4%, Embera 0.9%, Bugle 0.8%, other 0.4%, unspecified 0.2%), Black or African descent 9.2%, Mulatto 6.8%, White 6.7% (2010 est.)
Languages: Spanish (official), indigenous languages (including Ngabere (or Guaymi), Buglere, Kuna, Embera, Wounaan, Naso (or Teribe), and Bri Bri), Panamanian English Creole (similar to Jamaican English Creole; a mixture of English and Spanish with elements of Ngabere; also known as Guari Guari and Colon Creole), English, Chinese (Yue and Hakka), Arabic, French Creole, other (Yiddish, Hebrew, Korean, Japanese)
Religions: Roman Catholic 85%, Protestant 15%
Interesting Facts information from the cia.gov website. Read more about Panama