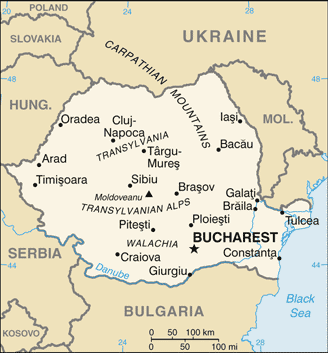 Aglow Leader: Relates to Britain National Board
Capital: Bucharest
Pray:
Romania needs Jesus Christ. Pray for people to be born again in Christ Jesus. Pray that committed Christians are bold and courageous.
Pray for godly alignment and transparency in all government actions and decisions.
Pray for Christians to be renewed to knowing and abiding in the Presence of God. Pray that those who are bound by traditions re-commit to a full relationship with Christ.
Pray for Aglow. Pray for new leaders, both men and women, to arise to boldly proclaim the Word of God. Pray for protection and strength for the faithful leaders.
Proclaim:
We proclaim the Presence of God in every church and every family of Romania that calls upon Him for wisdom and courage. We proclaim protection, holiness and intimacy with our Savior that will put Romania on His path and in His will.
Interesting Facts About Romania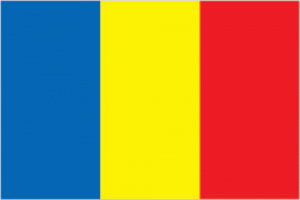 Background: The principalities of Wallachia and Moldavia – for centuries under the suzerainty of the Turkish Ottoman Empire – secured their autonomy in 1856; they were de facto linked in 1859 and formally united in 1862 under the new name of Romania. The country gained recognition of its independence in 1878. It joined the Allied Powers in World War I and acquired new territories – most notably Transylvania – following the conflict. In 1940, Romania allied with the Axis powers and participated in the 1941 German invasion of the USSR. Three years later, overrun by the Soviets, Romania signed an armistice. The post-war Soviet occupation led to the formation of a communist "people's republic" in 1947 and the abdication of the king. The decades-long rule of dictator Nicolae CEAUSESCU, who took power in 1965, and his Securitate police state became increasingly oppressive and draconian through the 1980s. CEAUSESCU was overthrown and executed in late 1989. Former communists dominated the government until 1996 when they were swept from power. Romania joined NATO in 2004 and the EU in 2007.
Government Type: semi-presidential republic
Population: 21,230,362 (July 2021 est.)
Ethnic Groups: Romanian (official) 85.4%, Hungarian 6.3%, Romani 1.2%, other 1%, unspecified 6.1% (2011 est.)Romanian 83.4%, Hungarian 6.1%, Romani 3.1%, Ukrainian 0.3%, German 0.2%, other 0.7%, unspecified 6.1% (2011 est.)
Languages: Romanian (official) 91%, Hungarian 6.7%, Romany (Gypsy) 1.1%, other 1.2%
Religions: Eastern Orthodox (including all sub-denominations) 81.9%, Protestant (various denominations including Reformed and Pentecostal) 6.4%, Roman Catholic 4.3%, other (includes Muslim) 0.9%, none or atheist 0.2%, unspecified 6.3% (2011 est.)
Interesting Facts information from the cia.gov website. Read more about Romania