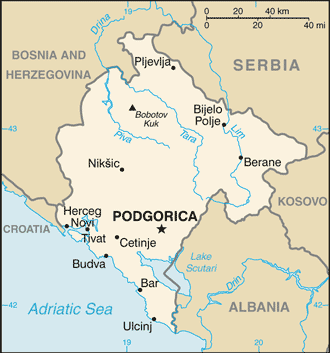 Aglow Leader:
European Regional Committee
Capital: Podgorica; note – the Old Royal Capital is Cetinje mentioned in the constitution
Pray:
Pray for the Aglow groups and leaders to be strengthened.
Pray for all the resources and creativity needed to fulfill the intentions of God in the nation of Montenegro.
Pray for the Aglow prayer group in the Capital city.
Pray for godly government leaders. Blessed is the nation whose God is The Lord, the people whom He has chosen for His own inheritance. Psalm 33:12
Proclaim:
Arise, shine; for your light has come! And the glory of the LORD is risen upon you. For behold, the darkness shall cover the earth, and deep darkness the people; but the LORD will arise over you, and His glory will be seen upon you. Isaiah 60:1,2 (NKJV)
Lift up your heads, O you gates! Lift up, you everlasting doors! And the King of glory shall come in. Who is this King of glory? The Lord of hosts, He is he King of glory. Selah Psalm 24:9-10 (NKJV)
Interesting Facts About Montenegro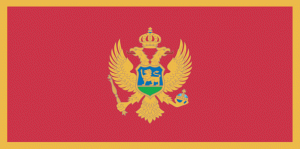 Background: The use of the name Crna Gora or Black Mountain (Montenegro) began in the 13th century in reference to a highland region in the Serbian province of Zeta. The later medieval state of Zeta maintained its existence until 1496 when Montenegro finally fell under Ottoman rule.
Over subsequent centuries Montenegro managed to maintain a level of autonomy within the Ottoman Empire. From the 16th to 19th centuries, Montenegro was a theocracy ruled by a series of bishop princes; in 1852, it transformed into a secular principality. Montenegro was recognized as an independent sovereign principality at the Congress of Berlin in 1878. After World War I, during which Montenegro fought on the side of the Allies, Montenegro was absorbed by the Kingdom of Serbs, Croats, and Slovenes, which became the Kingdom of Yugoslavia in 1929; at the conclusion of World War II, it became a constituent republic of the Socialist Federal Republic of Yugoslavia.
When the latter dissolved in 1992, Montenegro federated with Serbia, creating the Federal Republic of Yugoslavia and, after 2003, shifting to a looser State Union of Serbia and Montenegro. In May 2006, Montenegro invoked its right under the Constitutional Charter of Serbia and Montenegro to hold a referendum on independence from the state union. The vote for severing ties with Serbia barely exceeded 55% – the threshold set by the EU – allowing Montenegro to formally restore its independence on 3 June 2006.
Government Type: republic
Population: 653,474 (July 2013 est.)
Ethnic Groups: Montenegrin 43%, Serbian 32%, Bosniak 8%, Albanian 5%, other (Muslims, Croats, Roma (Gypsy)) 12% (2003 census)
Languages: Serbian 63.6%, Montenegrin (official) 22%, Bosnian 5.5%, Albanian 5.3%, unspecified (includes Croatian) 3.7% (2003 census)
Religions: Orthodox 74.2%, Muslim 17.7%, Catholic 3.5%, other 0.6%, unspecified 3%, atheist 1% (2003 census)
Interesting Facts information from the cia.gov website. Read more about Montenegro