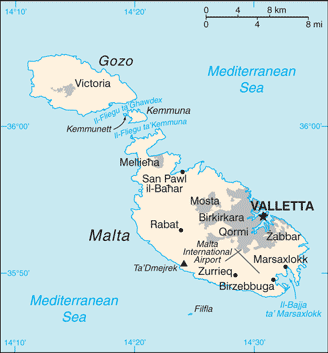 Aglow Status: No Aglow presence
Capital: Valletta
Pray:
We are praying for Aglow to be affiliated in every nation in the world. We are very close to reaching that goal. Let's continue to move forward together, an army in the Spirit, to see Every nation touched, every heart changed.
Pray that an Aglow Prayer Group will be established in the capital city.
Pray for many to arise in Aglow International in Malta.
Proclaim:
Arise, shine; for your light has come! And the glory of the LORD is risen upon you. For behold, the darkness shall cover the earth, and deep darkness the people; but the LORD will arise over you, and His glory will be seen upon you. Isaiah 60:1, 2 (NKJV)
Lift up your heads, O you gates! Lift up, you everlasting doors! And the King of glory shall come in. Who is this King of glory? The Lord of hosts, He is the King of glory. Selah Psalm 24:9-10 (NKJV)
Interesting Facts About Malta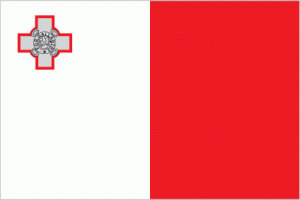 Background: With a civilization that dates back thousands of years, Malta boasts some of the oldest megalithic sites in the world. Situated in the center of the Mediterranean, Malta's islands have long served as a strategic military asset, with the islands at various times having come under control of the Phoenicians, Carthaginians, Greeks, Romans, Byzantines, Moors, Normans, Sicilians, Spanish, Knights of St. John, and the French. Most recently a British colony (since 1814), Malta gained its independence in 1964 and declared itself a republic ten years later. While under British rule, the island staunchly supported the UK through both world wars. Since about the mid-1980s, the island has transformed itself into a freight transshipment point, a financial center, and a tourist destination while its key industries moved toward more service-oriented activities. Malta became an EU member in May 2004 and began using the euro as currency in 2008.
Government Type: parliamentary republic
Population: 460,891 (July 2021 est.)
Ethnic Groups: Maltese (descendants of ancient Carthaginians and Phoenicians with strong elements of Italian and other Mediterranean stock)
Languages: Maltese (official) 90.1%, English (official) 6%, multilingual 3%, other 0.9% (2005 est.)
Religions: Roman Catholic (official) more than 90% (2006 est.)
Interesting Facts information from the cia.gov website. Read more about Malta