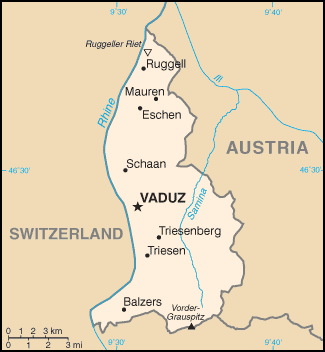 Aglow Status: No Aglow presence
Capital: Vaduz
Pray:
We are praying for Aglow to be affiliated in every nation in the world. We are very close to reaching that goal. Let's continue to move forward together, an army in the Spirit, to see Every nation touched, every heart changed.
Pray that an Aglow Prayer Group will be established in the capital city.
Pray for many to arise in Aglow International in Liechtenstein.
Proclaim:
Arise, shine; for your light has come! And the glory of the LORD is risen upon you. For behold, the darkness shall cover the earth, and deep darkness the people; but the LORD will arise over you, and His glory will be seen upon you. Isaiah 60:1, 2 (NKJV)
Lift up your heads, O you gates! Lift up, you everlasting doors! And the King of glory shall come in. Who is this King of glory? The Lord of hosts, He is the King of glory. Selah Psalm 24:9-10 (NKJV)
Interesting Facts About Liechtenstein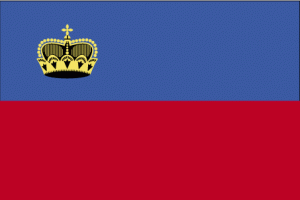 Background: The Principality of Liechtenstein was established within the Holy Roman Empire in 1719. Occupied by both French and Russian troops during the Napoleonic Wars, it became a sovereign state in 1806 and joined the German Confederation in 1815. Liechtenstein became fully independent in 1866 when the Confederation dissolved. Until the end of World War I, it was closely tied to Austria, but the economic devastation caused by that conflict forced Liechtenstein to enter into a customs and monetary union with Switzerland. Since World War II (in which Liechtenstein remained neutral), the country's low taxes have spurred outstanding economic growth. In 2000, shortcomings in banking regulatory oversight resulted in concerns about the use of financial institutions for money laundering. However, Liechtenstein implemented anti-money laundering legislation and a Mutual Legal Assistance Treaty with the US that went into effect in 2003.
Government Type: constitutional monarchy
Population: 39,425 (July 2021 est.)
Ethnic Groups: Liechtensteiner 66%, Swiss 9.6%, Austrian 5.8%, German 4.3%, Italian 3.1%, other 11.2% (2017 est.)
Languages: German 91.5% (official) (Alemannic is the main dialect), Italian 1.5%, Turkish 1.3%, Portuguese 1.1%, other 4.6% (2015 est.)
Religions: Roman Catholic (official) 73.4%, Protestant Reformed 6.3%, Muslim 5.9%, Christian Orthodox 1.3%, Lutheran 1.2%, other Protestant .7%, other Christian .3%, other .8%, none 7%, unspecified 3.3% (2015 est.)
Interesting Facts information from the cia.gov website. Read more about Liechtenstein