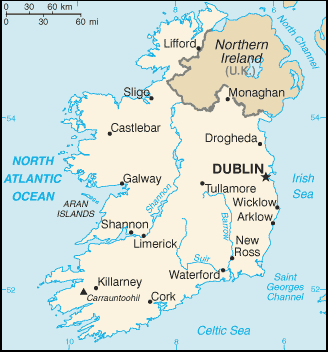 Aglow Leader: Irene Todd
National Board President
Capital: Dublin
Pray:
Pray for the Aglow groups and leaders to be strengthened.
Pray for all the resources and creativity needed to fulfill the intentions of God in the nation of Ireland.
Pray for the Aglow prayer group in the Capital city.
Pray for godly government leaders. Blessed is the nation whose God is The Lord, the people whom He has chosen for His own inheritance. Psalm 33:12
Proclaim:
Arise, shine; for your light has come! And the glory of the LORD is risen upon you. For behold, the darkness shall cover the earth, and deep darkness the people; but the LORD will arise over you, and His glory will be seen upon you. Isaiah 60:1,2 (NKJV)
Lift up your heads, O you gates! Lift up, you everlasting doors! And the King of glory shall come in. Who is this King of glory? The Lord of hosts, He is he King of glory. Selah Psalm 24:9-10 (NKJV)
Interesting Facts About Ireland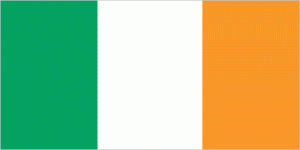 Background: Celtic tribes arrived on the island between 600 and 150 B.C. Invasions by Norsemen that began in the late 8th century were finally ended when King Brian BORU defeated the Danes in 1014. Norman invasions began in the 12th century and set off more than seven centuries of Anglo-Irish struggle marked by fierce rebellions and harsh repressions. The Irish famine of the mid-19th century was responsible for a drop in the island's population by more than one quarter through starvation, disease, and emigration. For more than a century afterward, the population of the island continued to fall only to begin growing again in the 1960s. Over the last 50 years, Ireland's high birthrate has made it demographically one of the youngest populations in the EU.
The modern Irish state traces its origins to the failed 1916 Easter Monday Uprising that touched off several years of guerrilla warfare resulting in independence from the UK in 1921 for 26 southern counties; six northern (Ulster) counties remained part of the UK. Deep sectarian divides between the Catholic and Protestant populations and systemic discrimination in Northern Ireland erupted into years of violence known as the "Troubles" that began in the 1960s. The Government of Ireland was part of a process along with the UK and US Governments that helped broker the Good Friday Agreement in Northern Ireland in 1998. This initiated a new phase of cooperation between the Irish and British Governments. Ireland was neutral in World War II and continues its policy of military neutrality. Ireland joined the European Community in 1973 and the euro-zone currency union in 1999. The economic boom years of the Celtic Tiger (1995-2007) saw rapid economic growth, which came to an abrupt end in 2008 with the meltdown of the Irish banking system. Today the economy is recovering, fueled by large and growing foreign direct investment, especially from US multi-nationals.
Government Type: parliamentary republic
Population: 5,224,884 (July 2021 est.)
Ethnic Groups: Irish 82.2%, Irish travelers 0.7%, other White 9.5%, Asian 2.1%, Black 1.4%, other 1.5%, unspecified 2.6% (2016 est.)
Languages: English (official, the language generally used), Irish (Gaelic or Gaeilge) (official, spoken by approximately 39.8% of the population as of 2016; mainly spoken in areas along Ireland's western coast known as gaeltachtai, which are officially recognized regions where Irish is the predominant language)
Religions: Roman Catholic 78.3%, Church of Ireland 2.7%, other Christian 1.6%, Orthodox 1.3%, Muslim 1.3%, other 2.4%, none 9.8%, unspecified 2.6% (2016 est.)
Interesting Facts information from the cia.gov website. Read more about Ireland