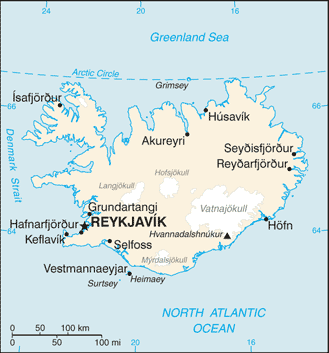 Aglow Leader: Edda Matthíasdóttir Swan
National Board President
& Regional Committee Chairman
Capital: Reykjavik
Pray:
Icelandic lawmakers have proposed a bill to ban male circumcision with a penalty of six years in prison for parents who violate the bill ban. This bill is perceived as an anti-immigration law directed at Muslims with Jews being "the collateral damage." This bill came from the same political party that opposed Jews being given asylum in Iceland during World War II. If the bill passes, Iceland will be the first European country to ban male circumcision, though other nations are expected to follow.
Proclaim alignment of the lawmakers of Iceland with favor towards Israel and the Jewish people.
In prayer, crush the anti-Christ spirit that influences disfavor towards the Jewish people.
Decree a stop to this and any other anti-Semitic legislation in Iceland and other European nations.
Proclaim:
Arise, shine; for your light has come! And the glory of the LORD is risen upon you. For behold, the darkness shall cover the earth, and deep darkness the people; but the LORD will arise over you, and His glory will be seen upon you. Isaiah 60:1,2 (NKJV)
Lift up your heads, O you gates! Lift up, you everlasting doors! And the King of glory shall come in. Who is this King of glory? The Lord of hosts, He is he King of glory. Selah Psalm 24:9-10 (NKJV)
Interesting Facts About Iceland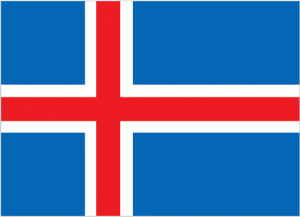 Background: Settled by Norwegian and Celtic (Scottish and Irish) immigrants during the late 9th and 10th centuries A.D., Iceland boasts the world's oldest functioning legislative assembly, the Althingi, established in 930. Independent for over 300 years, Iceland was subsequently ruled by Norway and Denmark. Fallout from the Askja volcano of 1875 devastated the Icelandic economy and caused widespread famine.
Over the next quarter century, 20% of the island's population emigrated, mostly to Canada and the US. Denmark granted limited home rule in 1874 and complete independence in 1944. The second half of the 20th century saw substantial economic growth driven primarily by the fishing industry. The economy diversified greatly after the country joined the European Economic Area in 1994, but Iceland was especially hard hit by the global financial crisis in the years following 2008. The economy is now on an upward trajectory, fueled primarily by a tourism and construction boom. Literacy, longevity, and social cohesion are first rate by world standards.
Government Type: unitary parliamentary republic
Population: 354,234 (July 2021 est.)
Ethnic Groups: homogeneous mixture of descendants of Norse and Celts 81%, population with foreign background 19% (2018 est.)
Languages: Icelandic, English, Nordic languages, German
Religions: Evangelical Lutheran Church of Iceland (official) 67.2%, Roman Catholic 3.9%, Reykjavik Free Church 2.8%, Hafnarfjordur Free Church 2%, Asatru Association 1.2%, The Independent Congregation .9%, other religions 4% (includes Zuist and Pentecostal), none 6.7%, other or unspecified 11.3% (2018 est.)
Interesting Facts information from the cia.gov website. Read more about Iceland