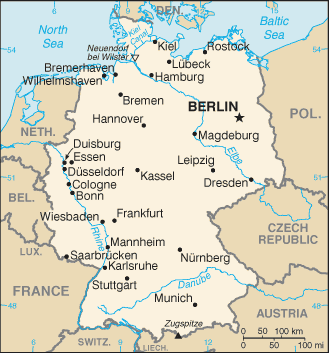 Aglow Leader: Andrea John
National Board President
Capital: Berlin
Pray:
Pray for the Aglow groups and leaders to be strengthened.
Pray for all the resources and creativity needed to fulfill the intentions of God in the nation of Germany.
Pray for the Aglow prayer group in the Capital city.
Pray for godly government leaders. Blessed is the nation whose God is The Lord, the people whom He has chosen for His own inheritance. Psalm 33:12
Proclaim:
Arise, shine; for your light has come! And the glory of the LORD is risen upon you. For behold, the darkness shall cover the earth, and deep darkness the people; but the LORD will arise over you, and His glory will be seen upon you. Isaiah 60:1,2 (NKJV)
Lift up your heads, O you gates! Lift up, you everlasting doors! And the King of glory shall come in. Who is this King of glory? The Lord of hosts, He is he King of glory. Selah Psalm 24:9-10 (NKJV)
Interesting Facts About Germany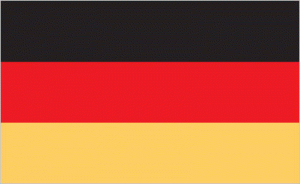 Background: As Europe's largest economy and second most populous nation (after Russia), Germany is a key member of the continent's economic, political, and defense organizations. European power struggles immersed Germany in two devastating world wars in the first half of the 20th century and left the country occupied by the victorious Allied powers of the US, UK, France, and the Soviet Union in 1945. With the advent of the Cold War, two German states were formed in 1949: the western Federal Republic of Germany (FRG) and the eastern German Democratic Republic (GDR).
The democratic FRG embedded itself in key western economic and security organizations, the EC (now the EU) and NATO, while the communist GDR was on the front line of the Soviet-led Warsaw Pact. The decline of the USSR and the end of the Cold War allowed for German reunification in 1990. Since then, Germany has expended considerable funds to bring eastern productivity and wages up to western standards. In January 1999, Germany and 10 other EU countries introduced a common European exchange currency, the euro.
Government Type: federal parliamentary republic
Population: 79,903,481 (July 2021 est.)
Ethnic Groups: German 87.2%, Turkish 1.8%, Polish 1%, Syrian 1%, other 9% (2017 est.)
Languages: German (official)
Religions: Roman Catholic 27.7%, Protestant 25.5%, Muslim 5.1%, Orthodox 1.9%, other Christian 1.1%, other .9%, none 37.8% (2018 est.)
Interesting Facts information from the cia.gov website. Read more about Germany