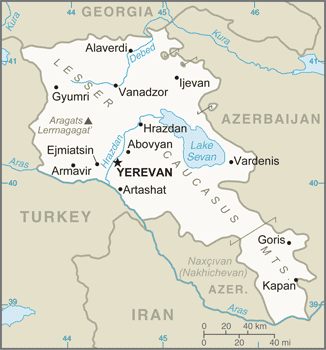 Aglow Leader: Ruzanna Torosyan
National Committee
Capital: Yerevan
Pray:
Armenia is a small, Christian nation seeking much peace. They are at a crossroads, with large numbers of people demonstrating in the streets and demanding the resignation of the newly appointed Prime Minister who was the President for the last ten years, leading in corruption. Many people have left the nation. There is a movement of peaceful protests to make voices heard in the nation.
Pray for this young generation as they cry out to the government for truth and justice.
Declare true peace and justice.
Pray for the leaders of Armenia to align with Heaven.
Declare the glory of the Lord is rising upon the Armenian people
Proclaim:
Proclaim God's faithfulness and mercy. The existence of Armenia is living proof of God's faithfulness and mercy.
For Armenia's sake I will not keep silent. For Yerevan's sake I will not remain quiet till her vindication shines out like the dawn, her salvation like a blazing torch. (from Isaiah 62:1 NIV)
I will give you every place where you set your foot.  Joshua 1:3
We declare the Name of the King of kings and the Lord of lords over Armenia.
God's will and Kingdom shall become a reality in Armenia as it is in heaven.
Interesting Facts About Armenia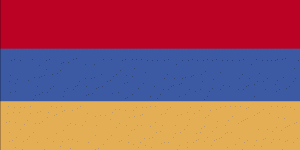 Background: Armenia prides itself on being the first nation to formally adopt Christianity (early 4th century). Despite periods of autonomy, over the centuries Armenia came under the sway of various empires including the Roman, Byzantine, Arab, Persian, and Ottoman. During World War I in the western portion of Armenia, the Ottoman Empire instituted a policy of forced resettlement coupled with other harsh practices that resulted in at least 1 million Armenian deaths – actions widely recognized as constituting genocide. The eastern area of Armenia was ceded by the Ottomans to Russia in 1828; this portion declared its independence in 1918, but was conquered by the Soviet Red Army in 1920.
Armenia remains involved in the protracted Nagorno-Karabakh struggle with Azerbaijan. Nagorno-Karabakh was a primarily ethnic Armenian region that Moscow recognized in 1923 as an autonomous oblast within Soviet Azerbaijan. In the late Soviet period, a separatist movement developed that sought to end Azerbaijani control over the region. Fighting over Nagorno-Karabakh began in 1988 and escalated after Armenia and Azerbaijan attained independence from the Soviet Union in 1991. By the time a ceasefire took effect in May 1994, separatists, with Armenian support, controlled Nagorno‑Karabakh and seven surrounding Azerbaijani territories. Following a Second Nagorno-Karabakh War that took place in September-November 2020, Azerbaijan recaptured much of the territory it had lost a quarter century earlier and under the terms of a cease fire agreement, Armenia returned the remaining territories it occupied to Azerbaijan.
Turkey closed the common border with Armenia in 1993 in support of Azerbaijan in its conflict with Armenia over control of Nagorno-Karabakh and surrounding areas, further hampering Armenian economic growth. In 2009, Armenia and Turkey signed Protocols normalizing relations between the two countries, but neither country ratified the Protocols, and Armenia officially withdrew from the Protocols in March 2018. In 2015, Armenia joined the Eurasian Economic Union alongside Russia, Belarus, Kazakhstan, and Kyrgyzstan. In November 2017, Armenia signed a Comprehensive and Enhanced Partnership Agreement (CEPA) with the EU. In spring 2018, Serzh SARGSIAN of the Republican Party of Armenia (RPA) stepped down and Civil Contract party leader Nikol PASHINYAN became prime minister.
Government Type: parliamentary democracy; note – constitutional changes adopted in December 2015 transformed the government to a parliamentary system
Population: 3,011,609 (July 2021 est.)
Ethnic Groups: Armenian 98.1%, Yezidi (Kurd) 1.2%, other 0.7% (2011 est.)
Languages: Armenian (official) 97.9%, Kurdish (spoken by Yezidi minority) 1%, other 1% (2011 est.)
Religions: Armenian Apostolic 92.6%, Evangelical 1%, other 2.4%, none 1.1%, unspecified 2.9% (2011 est.)
Interesting Facts information from the cia.gov website. Read more about Armenia